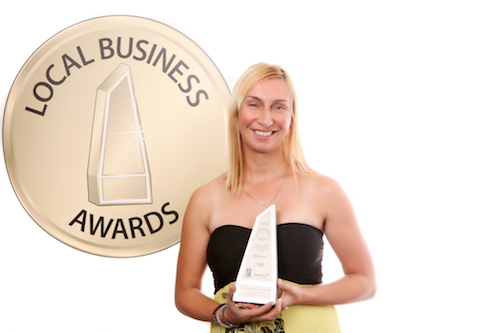 The Karma Soap Company has been recognised with the 2012 Home Based Business Award in the City of Holroyd NSW. With home based businesses now the fastest growing small business sector in Australia and women three times more likely than men to start up their own business,* founder Felicity O'Donohue joins an ever growing list of successful Mumpreneurs.
The Karma Soap Company launched in 2010, when like many new mothers O'Donohue needed an employment solution that was flexible enough to meet her family care needs.
"When you have two children and you are supporting them on a single income, it's hard to find a job with flexible working hours or that understands some days you just can't come in because someone is sick; then by the time you take out child care costs, you are lucky if you have enough left to cover the bills" O'Donohue says.
Many home based businesses are born from mums taking an existing hobby and backing it, to create a business opportunity for themselves. "I started selling a product that I saw as unique in the market and as demand grew it made sense to pursue it seriously; before I knew it I had a viable business on my hands and started to see a solution that meant both professional fulfilment and work life balance".
Ask any Mumpreneur and they'll agree, running a home based business is hard work, with demands around the clock; but the ability to work after the family has gone to bed, or over the weekend means time can be invested to suit family demands and a successful result achieved.
Felicity O'Donohue encourages other new mums to look at home based business opportunities and says her secret to success "…is making sure there is a reason or point of difference for your product. Be prepared for some long hours and hard work. Take advantage of all the new online tools and networks and of course believe in yourself"
Perhaps the true secret to success for The Karma Soap Company is a little good karma "There is a real camaraderie in the Mumpreneur circles to support small business; a feeling that if we are all going to survive, we need to band together. I try to support other small businesses for the inputs into my products and also when buying the goods and services I need".
The Karma Soap Company hand makes soaps from fresh locally sourced Goats Milk and natural ingredients, which are gentle enough for even the most sensitive skin, delivered direct across Australia from www.thekarmasoapcompany.com.au.
—————————-
Handmade Kids would like to congratulate Felicity on a great achievement. Well Done Felicity and we wish you all the best for the future and look forward to seeing The Karma Soap Company grow from strength to strength.