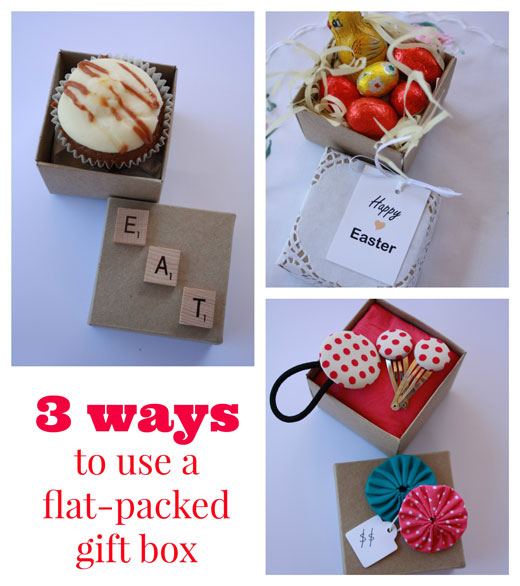 I had lots of fun creating this post- a fun crafty afternoon well spent.
Have you ever put together a flat-packed box? Years ago I tried to assemble some office file boxes (without instructions I must add) and ended up in a large comical mess.. Luckily these cute little boxes came with easy to read folding instructions which made the construction process a breeze!
These little boxes come from PackQueen, an Australian owned, Melbourne based manufacturer of packing products. Inspired by the founders love of stationary, beautifully presented gift boxes and wrapping, PackQueen now caters to everyone from small business up to large multi-national corporations with every packing product you can think of.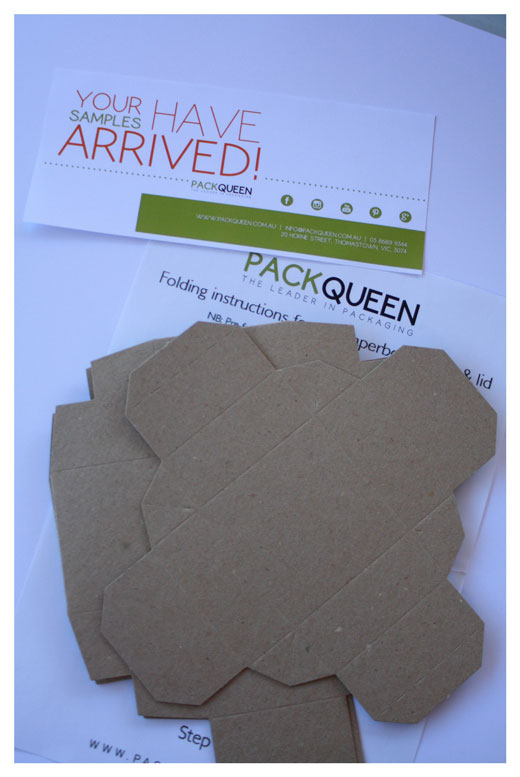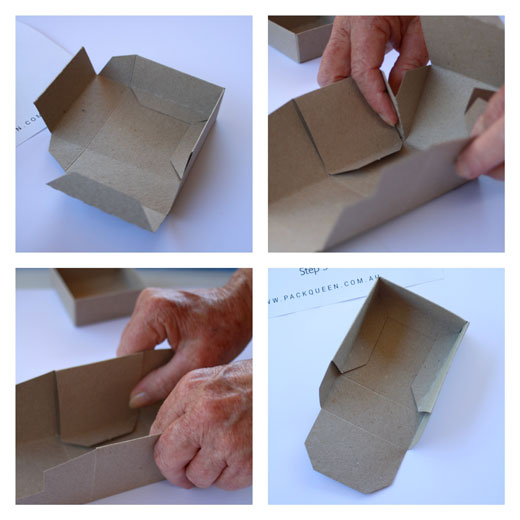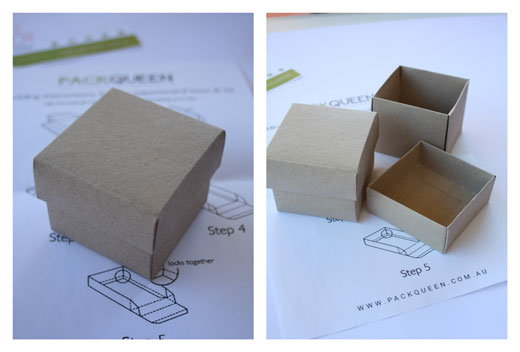 My challenge was to come up with some crafty ideas for these recycled look gift boxes. Too easy! I had lots of ideas floating around my head.. Now to just reduce that to three..
1- The perfect little Gift Box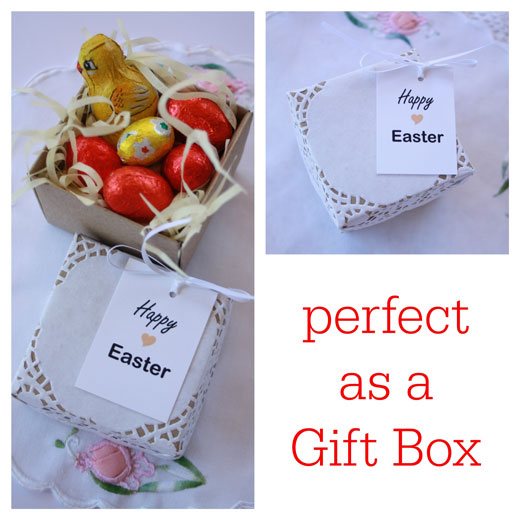 I used a few craft supplies from home to make this cute little Easter Gift Box- paper dollie, double sided tape, cute little gift tag, paper straw and some yummy Easter eggs.
2- Packaging & display for a yummy treat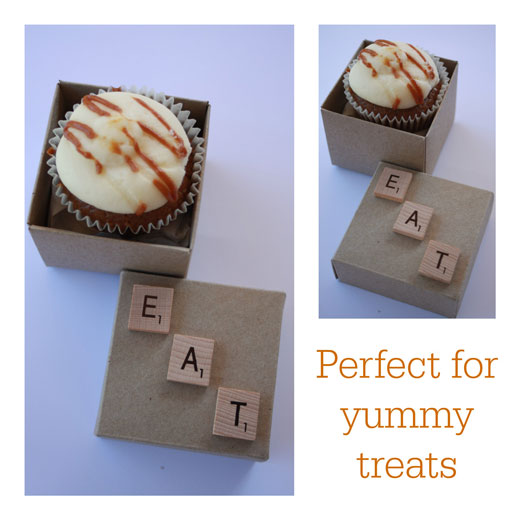 Perfectly sized for a little cupcake or other sweet treat- luckily my daughter left me with one Cupcake for this gift box idea.
These little boxes would look great on a market stall display.
 3- Packing & display for a market stall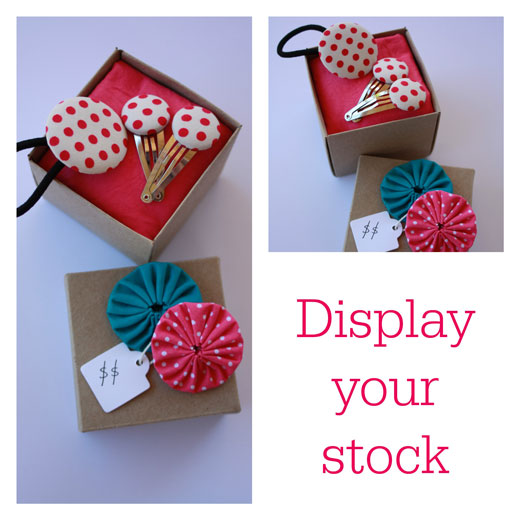 How about displaying your handmade goodies at your next market day. These little boxes (or larger ones in their range) would be great as little Gift Box displays for your market stall- perfect if you have a matching range of products that you would love to box up to sell as one set. As they are sturdy but also light you could use them to to box up and post out your products.
You could also use them as a prop for your product photography.
These are just one of the sizes and designs available at PackQueen. Pop over to their website to see the huge range of gift bags, gift boxes, wrapping supplies, postage boxes, food packing and even courier bags and bubble wrap. A great one-stop-shop. Perfect for a small business or handmade business " boxes to display your stock, gift bags for your market days, boxes & bags to post out your products and all the supplies in between.
What other creative ways could you use these little boxes? Why not share your ideas below.