Following on from the great feedback we received from our last Celebrity Baby Stylin' post, we scoured the interwebs looking for the cutest and fashionable famous little ones to feature.
Handmade is Australia has come leaps and bounds over the years, and I can only see it getting better and better. Handmade is so fashionable at the moment and why shouldn't it be? Its cute, unique, great quality, affordable and most of all, you know that when you purchase an item that is handmade you are purchasing from a small business, perhaps a work at home mum trying to make a difference.
Here are a few cute celebrity bubs and handmade in Australia items to match their style. We are very lucky in Australia, we have lots of fabulous handmade designers and brands are are so spoilt for choice.
Here we have the stunning Harlow Madden (daughter of Nicole Richie and Joel Madden) wearing a gorgeous pastel pink frock. My handmade pick is from Shelli Morse Design.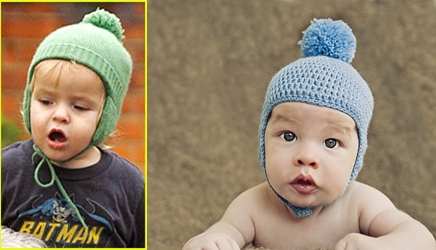 Moses Martin (Son of Gwyneth Paltrow & Chris Martin)is just too cute in his  pompom beanie. You can get one of these adorable beanies for your little one too from C Percy Designs.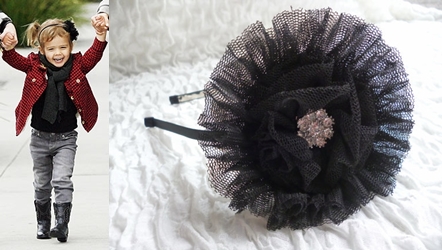 Honor Warren (daughter of Jessica Alba and Cash Warren) is looking adorable in her black headband and piggies. This gorgeous handmade headband is my style pick. Designed by Butterflies and Trains. Why not try it with cute little piggies too?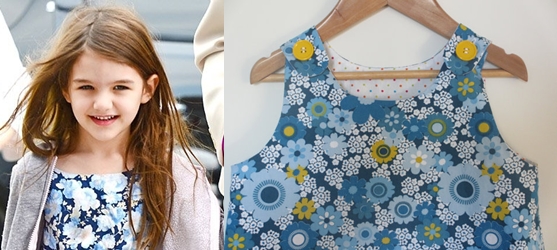 Lastly, Miss Suri Cruise (daughter of Katie Holmes and Tom Cruise), sporting a cute floral number. My handmade pick is from Girls and Boys Clothing. I love the pops of yellow, the perfect spring frock!
I hope these youngsters have given you a little inspiration and these  finds have made you fall in love with handmade in Australia. So next time you're looking for the perfect outfit or accessory for your little one, don't pass up gorgeous handmade!