Charlie Bird Clothing is a collection of short run children's-wear from Mornington based designer Ali Milligan. Each garment is skilfully created by hand on the Peninsula using mostly local suppliers. Through playful use of colour and texture she creates nostalgic couture clothing that reflects the sense of joy and wonder of childhood. Each item is a small piece of happiness to adorn your little ones wardrobe.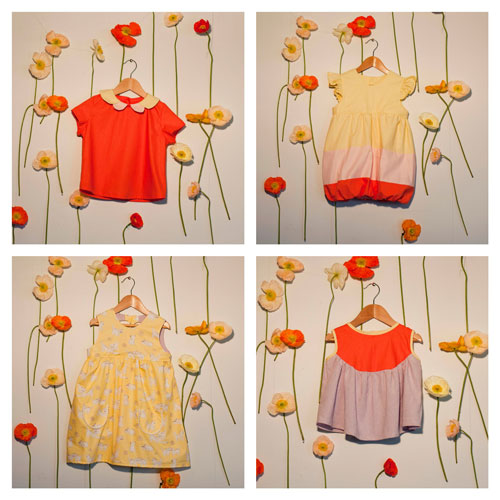 In her spare time, Ali is a hoarder of vintage fabrics, a purveyor of op shops, and enjoys drinking tea and being awesome.
Summer 13-14 range is about colour blocking, versatility and all out fun times Each item stands out on its own or can be mixed and matched with basics to dress it up or down. The colours are reminiscent of hot summer days by the beach, ice-cream and school holiday lolly bags!
———–
Guest Post by Alison at Charlie Bird Clothing