Let's Make – Chocolate Halloween Bat Snacks
We had lots of fun creating this little project. It's a fun snack for halloween, even if you don't throw a party or go trick or treating. It's super easy too – you really only need 4 ingredients to whip up these spooky bats and a few bits & pieces from the kitchen.
Supplies:
Mint Slice biscuits
Oreo cookies
mini M&M's
edible writing icing
chocolate covered peanuts (optional)
chopping board, sharp knife
Halloween decorations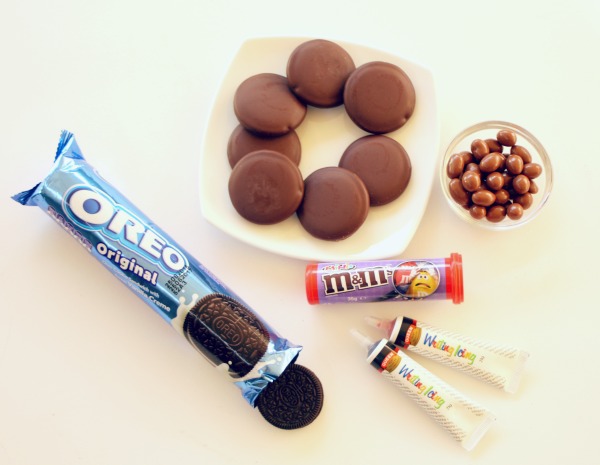 How to make your bats:
These bats are super easy to put together-  no need for any tricky icing or setting times.
separate your Oreo cookies, scrape off the cream filling and put aside in a small bowl
cut them in half with a sharp knife to create the bat wings
lay out a selection of Mint Slice and Oreo cookies as bodies for the bats
put a small blob of Oreo cream on the back tips of your wings and stick them onto the middle of your 'Bat body'
using coloured writing icing make a small dot on the mini m+m's to create your little eyeballs
using the Oreo cream again stick your eyes onto the middle of your bat body
DONE! How easy was that?
Now decorate a serving platter or wooden board with Halloween goodies and lay out your BATS for a spooky spread.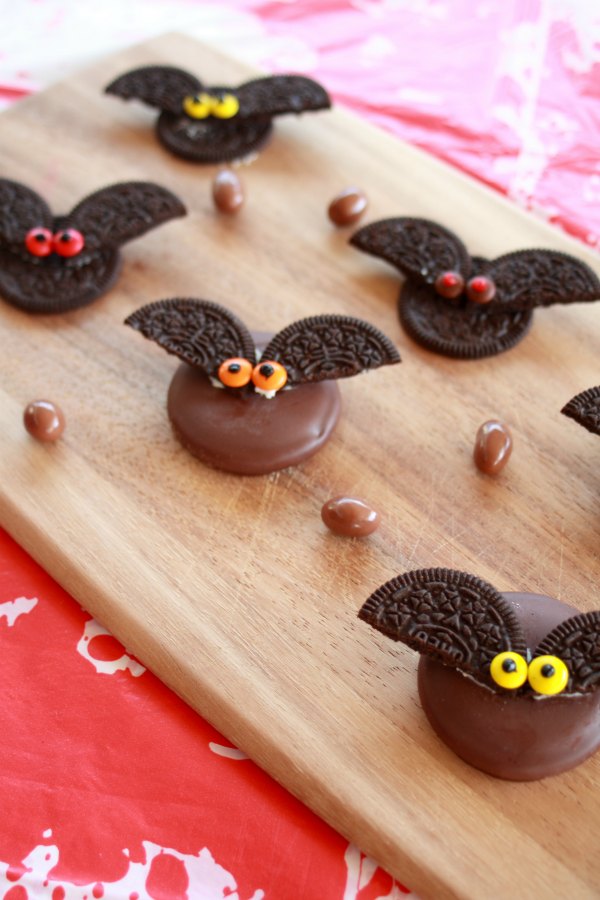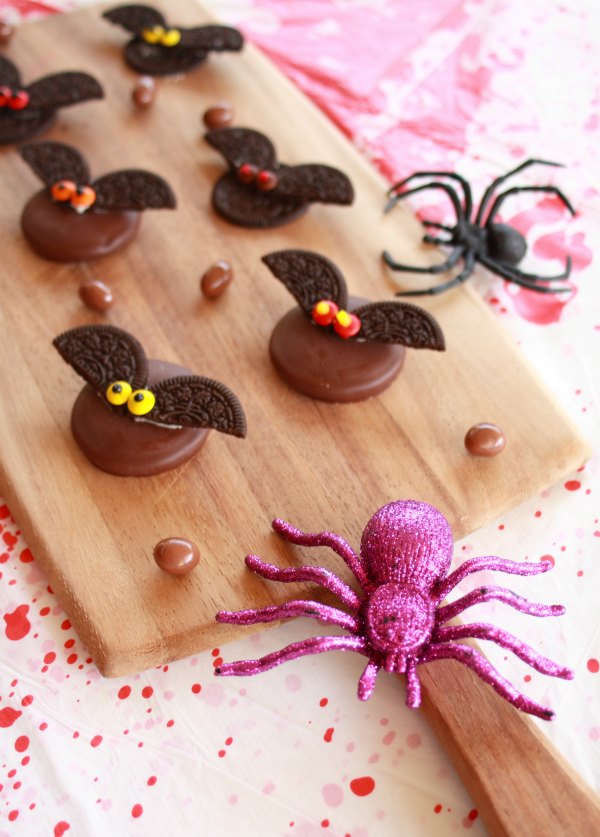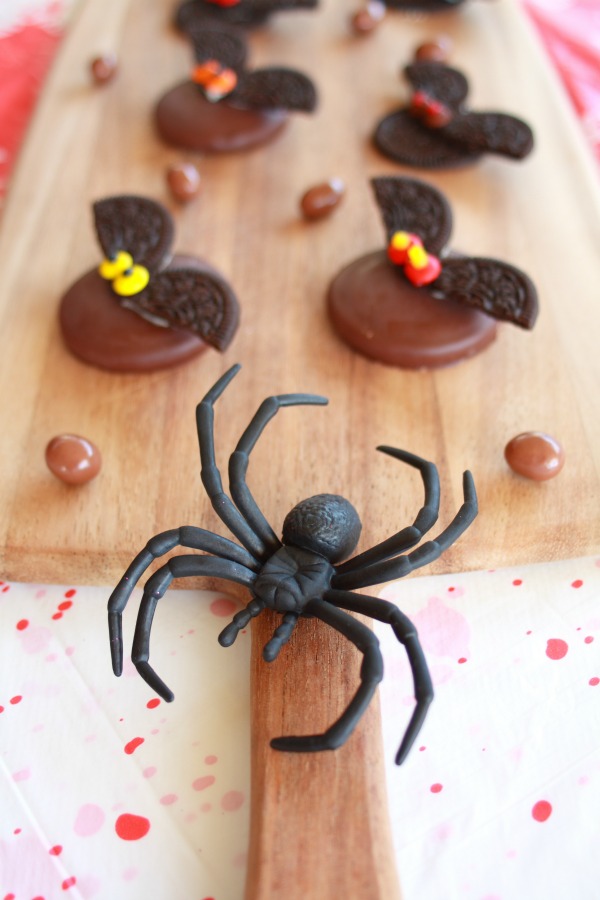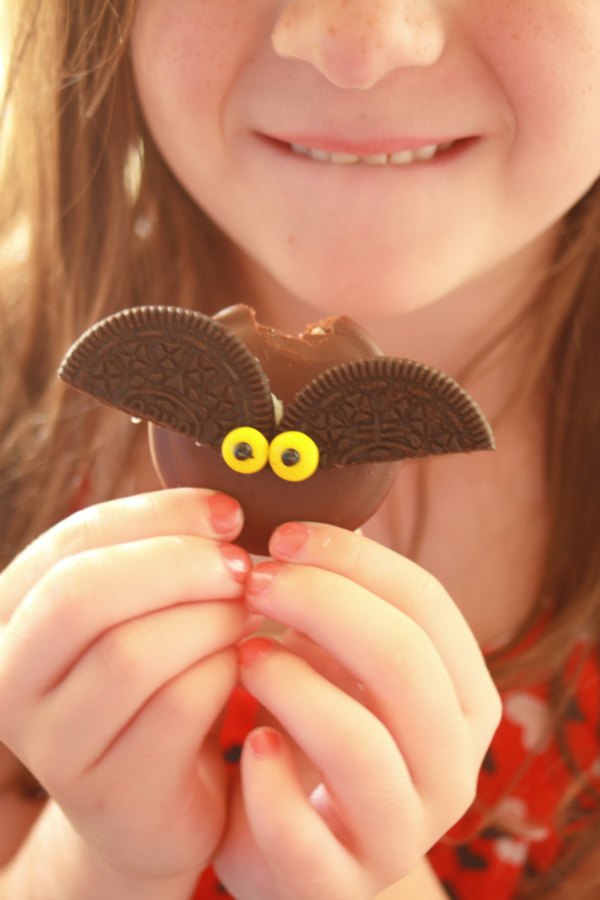 The perfect little Halloween snack to make - chocolate bat snacks.
Click To Tweet