Are you lucky enough to be in Sydney for this event?!  A very special Christmas shopping experience at David Jones with Etsy.
Over 40 Australian sellers will be there with their amazing handmade goodies ready for you to shop up a storm. Not only is there shopping; you can also book in for a hands-on creative workshop or watch Etsy sellers create their goods at the live making demonstrations. 
Workshops range from Macramé making, make your own tea blend, make a dreamcatcher, to kids workshops making pop up creatures.
All the finer details can be found here – the event runs from the 4th – 7th December.
Like a sneak peek of some of the creative sellers you'll find displaying at the event?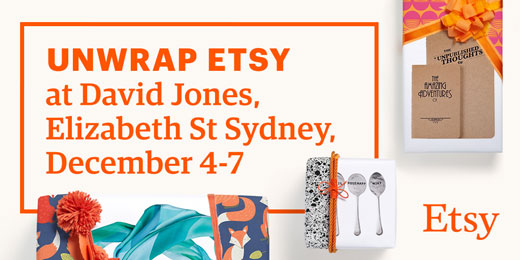 Etsy marketplace at David Jones this Christmas