What's on your coffee table?
So I was inspired by Chairish's  coffee table essentials challenge, and asked myself what are my coffee table essentials? What do I need on my coffee table and how would I style mine. This instantly brought to mind two things! Firstly the reality between what I would like mine to look like and what mine does actually look like (picture a new baby and a 5 years old's mess..)
But it's not hard for me to imagine what I would put on my coffee table, if I didn't have to fear it being knocked over, scribbled on or drooled over.
Staying true to my love of all things handmade I went in search of my dream finds to style a beautiful white marble Italian coffee table. Here's what I found- and love!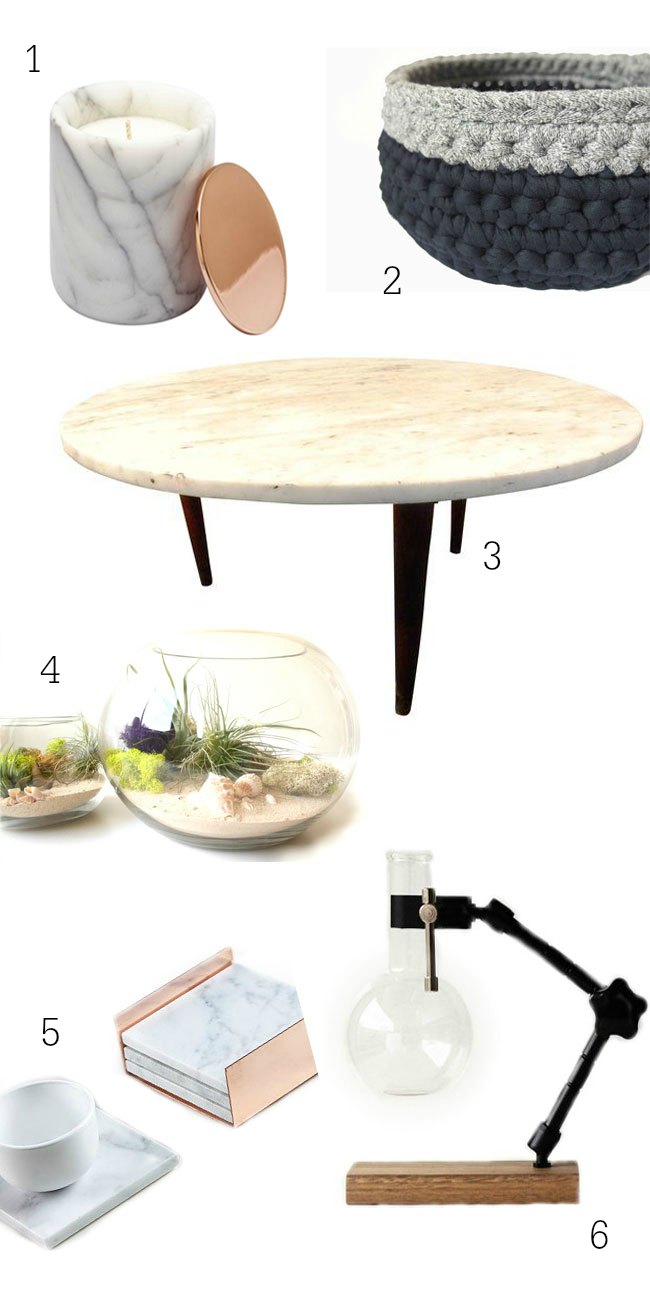 Can you tell I have a thing for copper and marble at the moment – have always loved black though! So these are my coffee table styling picks; my wish list for when the 'kids' are grown up and I don't have to worry so much about breakable items.
Chairish is an online marketplace -"Chairish.com makes it fun and easy for design lovers to buy and sell vintage furniture and decor to one another. Our shop exclusively features curator-approved treasures in a full-service and trustworthy environment. We're passionate about connecting design lovers with each other in the best, most practical and enjoyable way to buy and sell amazing, unique, high quality furniture and decor.
What are your essential coffee table items? Do you have your table set up the way you would like it, or are you still in limbo like me?
What's on your coffee table? Coffee Table Styling with Chairish