This holiday season sees our family enjoying the company of our great friends from Wellington, New Zealand. Whilst the weather has been sometimes good, sometimes bad – we still seemed to have spent a LOT of time staring at the ocean, feeling the sand between our toes and eating sandy biscuits and chips … with wine.
It has been bliss.  See for yourself –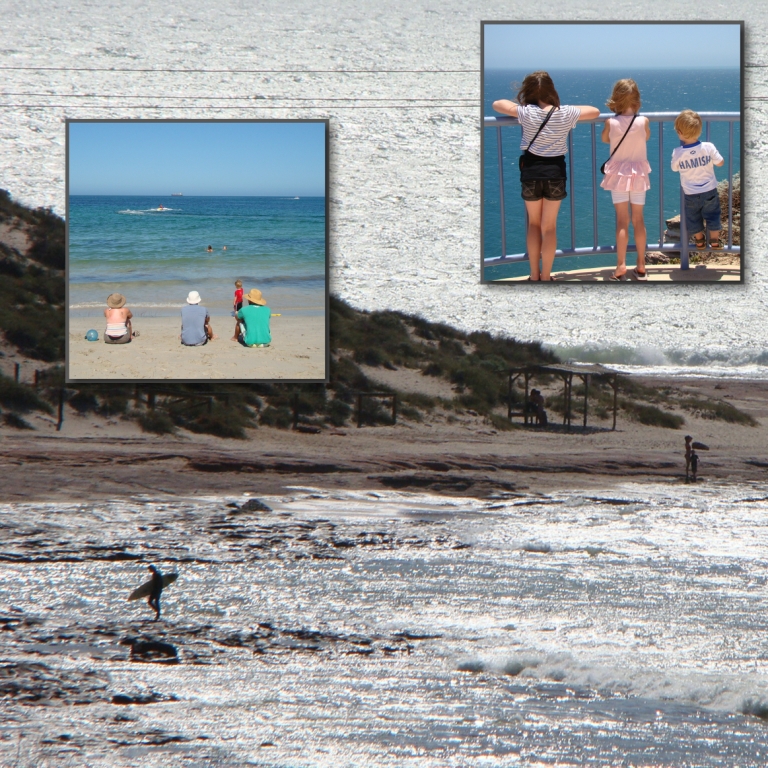 Having said that, it is just about to thunderstorm outside so today's chips and wine maybe an indoor event.
In any event, I have found some fabulous pieces that think will make our beach holiday simply perfect!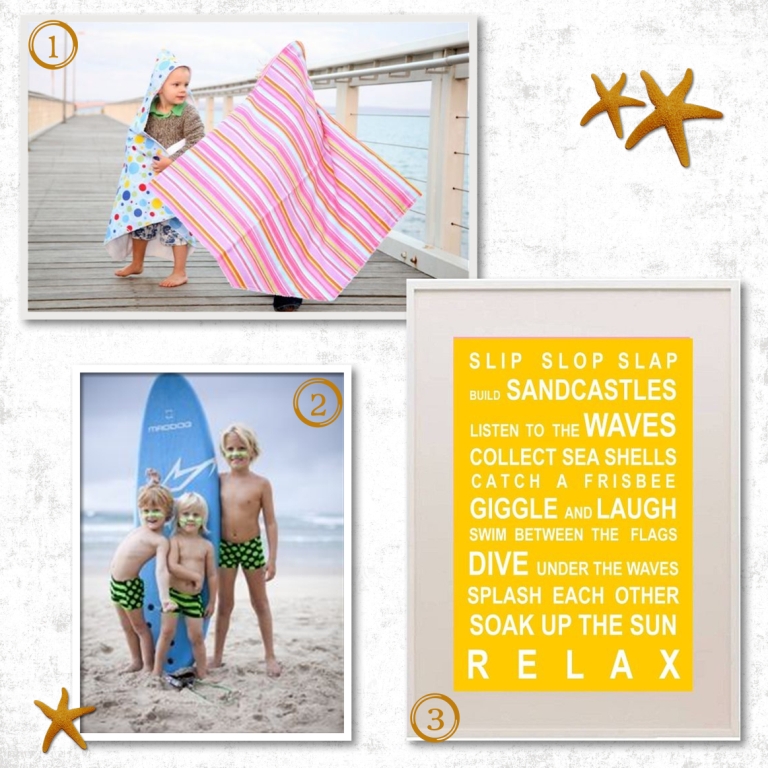 1. Skrub Grubz – hooded beach towel $45
2. Miss Haidee – handmade swimming trunks $30
3. Anrold Designs – vintage bus roll $24.95
Enjoy your holidays everyone.
Caz x