Desert in Bloom – this is the beautiful theme of the latest issue of One Thimble digital sewing magazine. Sounds lovely doesn't it – cacti, succulents, pops of colour, spring and sunshine.  Issue 8 is out now and you can grab your copy from the One Thimble store.
One Thimble is a digital sewing magazine (e-zine) made by sewing enthusiasts for sewing enthusiasts! If you enjoy sewing for boys, girls, your home or yourself then One Thimble's the online magazine for you.


Issue 8 is jam-packed full of sewing techniques, interviews, shopping guides, patterns, tutorials, tips & tricks and not to mention loads of beautiful full colour photos to inspire you to create and sew up a storm.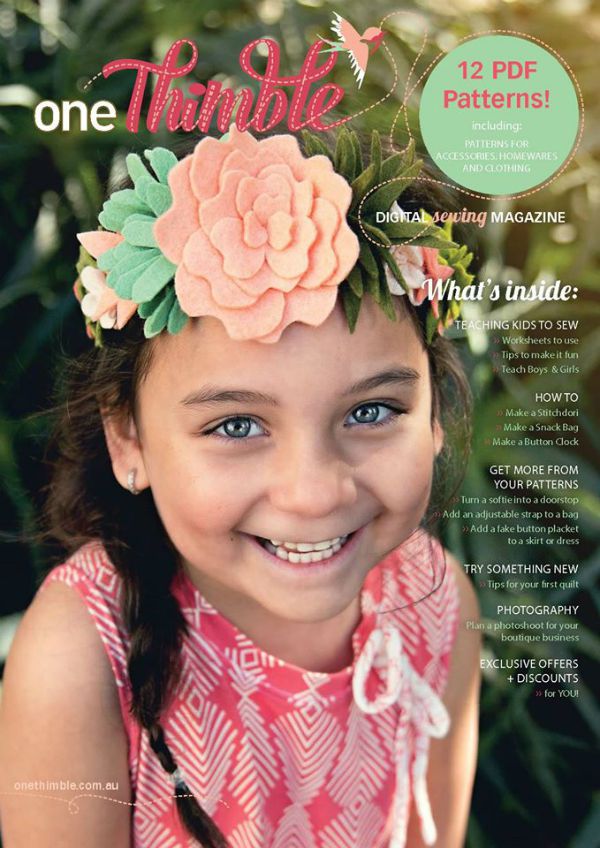 Handmade Kids was lucky enough to be invited to curate a Shopping Guide for this issue and I couldn't wait to go on the search for handmade creations featuring cacti and succulents.
Here's our two page spread including 8 lovely Australian creative businesses-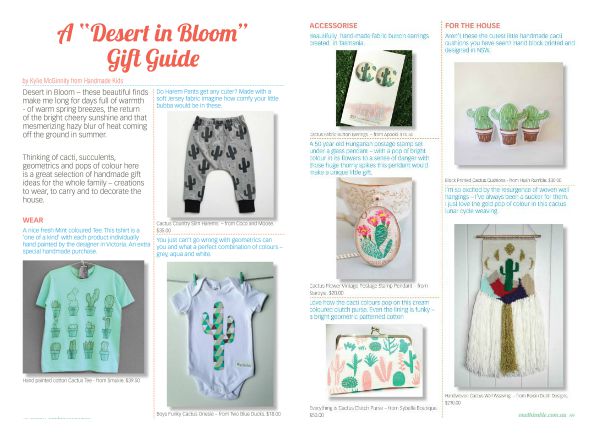 1- Cactus Tee from Smukie   2- Cactus Harem Pants from Coco and Moose   3- Cactus Onesie from Two Blue Ducks 4- Cactus earrings from Apooki    5- Vintage Pendant from Starzyia   6- Clutch Purse from Sybella   7- Cactus Cushions from Hush Rumble   8- Wall Weaving from Roisin Dubh Designs
There are lots of great patterns and articles in this issue, hard to pick just one favourite – but here are a few for a sneaky-peek:
See more of the Single PDF Pattern's available on the One Thimble website – HERE
SHOP for One Thimble digital magazines – HERE
Desert in Bloom – Issue 8 OUT NOW