Fabulous Friday Finds – Boys in Bow Ties
Don't you just LOVE the amazing handmade range available out there now for boys! So many great designs, funky fabrics and perfect little sets! Keep up the great work you clever handmaidens!
Boys Set- Bow Tie & Suspenders Onesie and Pants Set – by Tiny Hearts
Ship Ahoy Nautical 1st birthday Onesie – by Lil Birdie Shop
Navy Braces and Bow Tie Set – by Edmund & Rose
Baby Boy Bow Tie and Vest Onesie – by Chez Prudence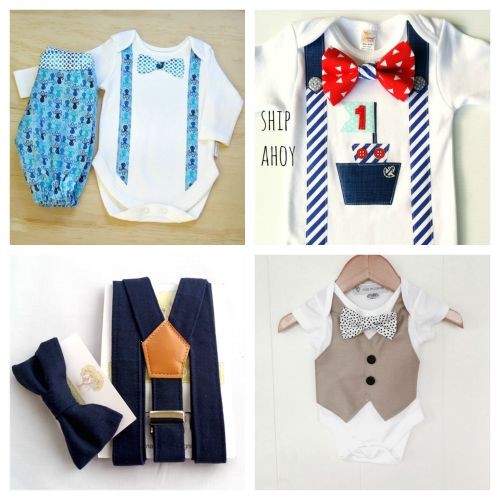 Are you a handmaiden? A clever creative or designer? Would you like to be on our call-out list – Handmade Love Business Newsletter?