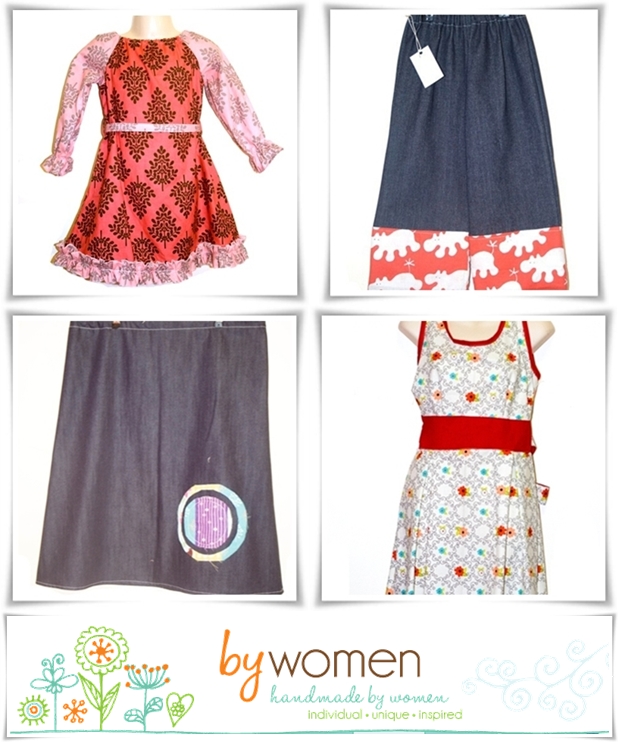 By Women was born from a love of creation, a love of uniqueness & a love of Krystie's two little inspirations.
They are a diverse brand bringing a wide range of products, designed for not only the little loves in your life but also for YOU. Their items are all handmade in Western Australia using both locally and internationally source products.
I love the practicality and simple cuts of the women's range. All designs look comfortable and flattering. The funky retro look to the children's range caught the eye of my little girl, who has already picked out her favourites for summer.
Clockwise from top:
~New Abigail Dress, removable tie waist, long sleeve, funky ruffle
~ Funky Cuffed Denim Pants for little men, features funky pockets & adjustable waist elastic
~ Women's A Line Skirt {Circle Draw a Skirt}, features comfortable fitting draw waist for the perfect fit
~ Women's Dress, features hidden zip closure, length around knee {can be made shorter or longer}, made as either OOAK or limited in same prints, great alone, over tights/jeans and with long sleeve top