Get The Kids Stitching!
Cross Stitch is a fantastic craft for kids to get started on. Only a few basic materials are needed and designs can be easily adapted to skill level.
Here are some tips from when I taught my girls to cross stitch.
Choose a larger Aida cloth (11 has larger holes " 18 smaller)
Stick to one or two colours of thread.
The simpler the design, the more likely they are to finish it. Keep to simple shapes, patterns or alphabet.
Don't make the thread to long or it can easily become tangled.
Stitching in every second hole can make it easier to see where the needle needs to be placed. It will also fill a larger space more quickly.
Some kids find it easier to use a hoop as it holds the fabric in place and they can see where they are up to more clearly.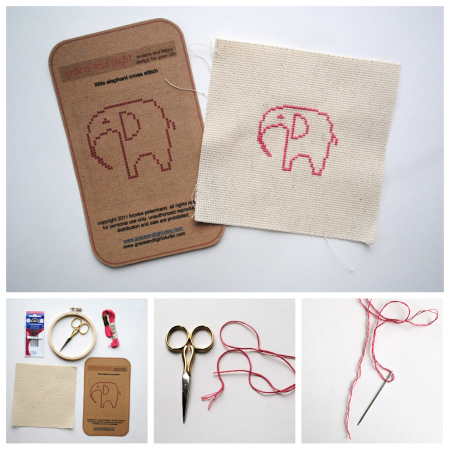 This is a great tutorial from The Haby Goddess blog showing basic cross stitch.
There are loads of affordable cross stitch kits available.  Some kits catering for the youngest of crafters have patterns printed on them but others don't and designs need to be counted.

These few kits available from The Haby Goddess online store are more suited to the older kids who are able to count out a pattern.
Get The Kids Stitching!
This guest post was written by Jodie Maloni of The Haby Goddess.  A Blog, a shop & a crafting community.