When was the last time you all turned off the TV, put down all those tech gadgets and piled around the dining table for a fun traditional Family Games Night!? Maybe it is already a regular event at your place, or it is still on your list of things to do. We try to have a games night every second weekend – our little miss 7 loves it! Although she doesn't love it when little miss 20 months keep pulling the game off the table and throwing the parts around the room.. It's all part of the fun, right?
When I was a kids one of my favourite games was Pictionary – I loved playing that with the family (it was first released in 1985 – oh wow so long ago now!). But now we have been introduced to GOOGLY EYES which takes drawing and guessing what a picture is to a whole new level!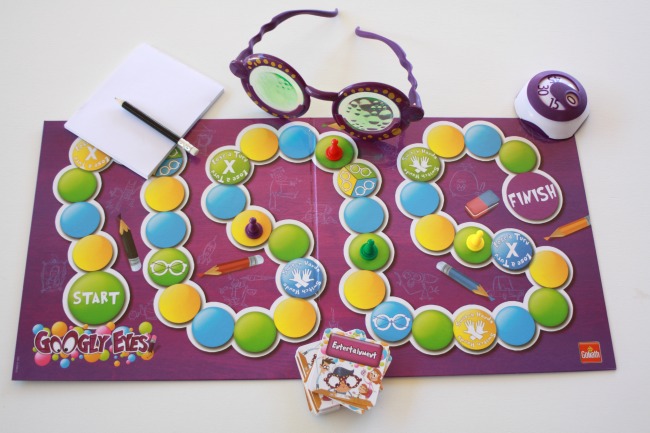 So the object of the game is to try to draw a picture for your team to guess what its is.. Sounds easy enough, but no you have to wear the wacky glasses while you do it! The glasses have 3 levels of vision-altering craziness – easy, medium and difficult lenses. Little miss could barely stop laughing to even draw her pictures for us to guess.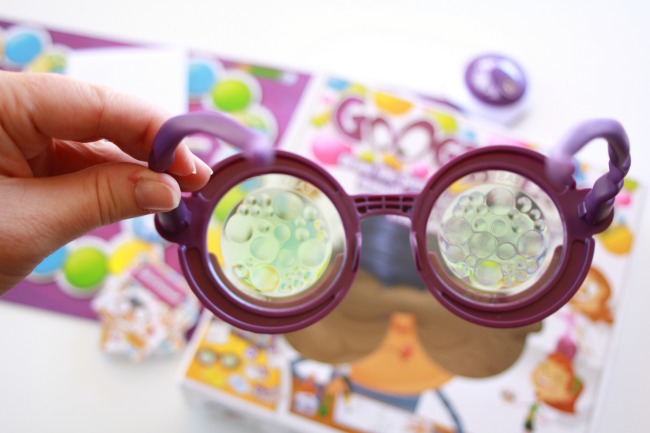 Googly Eyes:
for ages 7 years +
Not suitable for children under 36 months due to small parts.
suitable for 4-16 players – perfect for a kids party!
great unisex game
perfect indoor game
Want to see the game in action – check out this video review over at Talkin Toys.

Now, we are very excited to give you the chance to WIN a copy of Googly Eyes for your family! It's super easy to enter- just fill out your details in the Rafflecopter entry app below.
Just a few t&c's – giveaway is only open to Australian residents – sorry!
What is your favourite thing about Family Games Night? There's never a dull moment, that's for sure… For us it is the mix of quality family time, lots of noise and a big bowl of popcorn.