Let's make some spooky Halloween spider webs!
Who doesn't love creating Halloween craft right? We are kind of on a bit of a roll here and have made some super fun kids crafts lately. Our latest project was featured over at the Handmade Cooperative last week – you can read the full tutorial here.
Together with some all time favourite craft supplies like craft sticks (or otherwise know as paddle pop, icecream or popsicle sticks) and paint we crafted up some very spooky (and fun) Spider Webs!
Using the craft sticks; which we painted in Halloween colours, we glued them together in  a star like shape then wrapped wool or thread/twine around them to create a web-like pattern. Add a plastic spider and you have a creepy web decoration perfect for celebrating Halloween.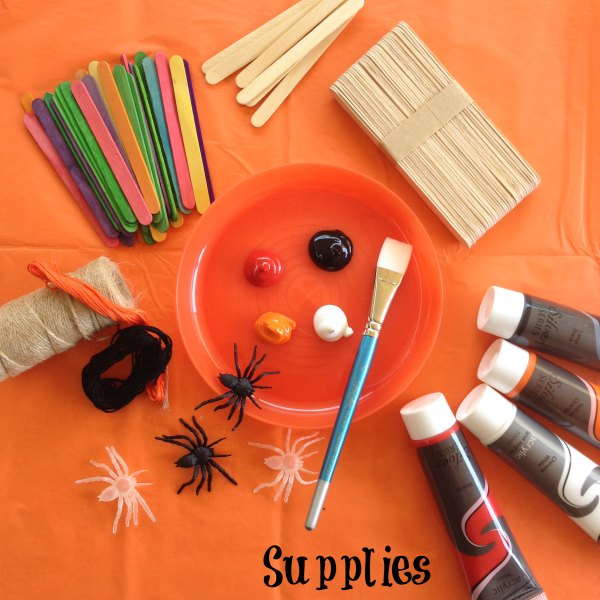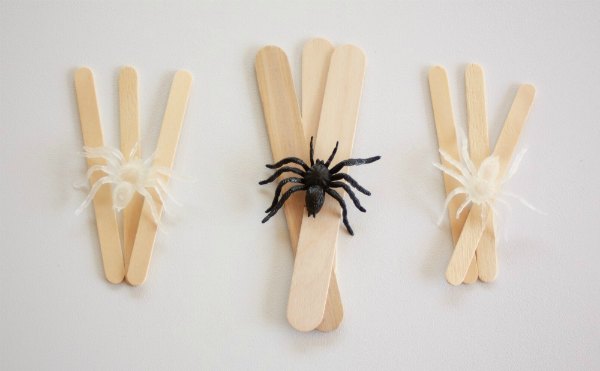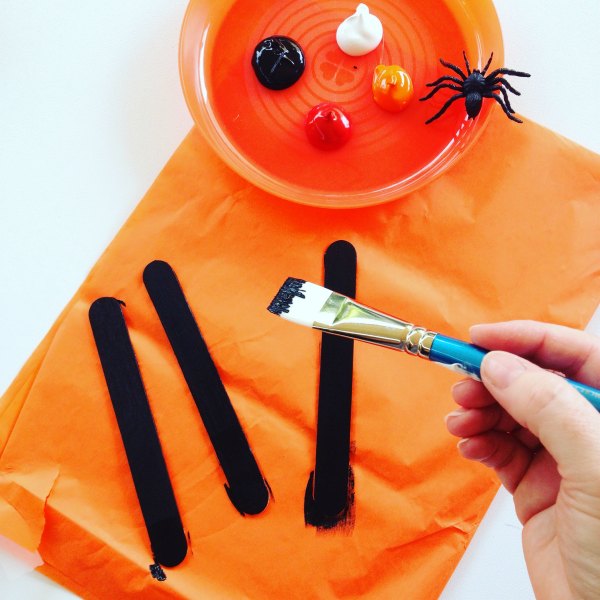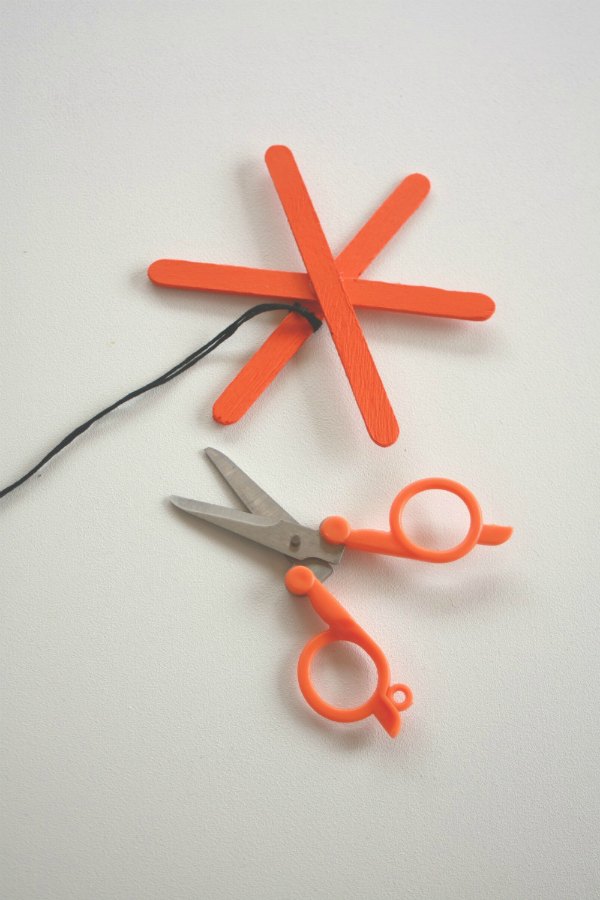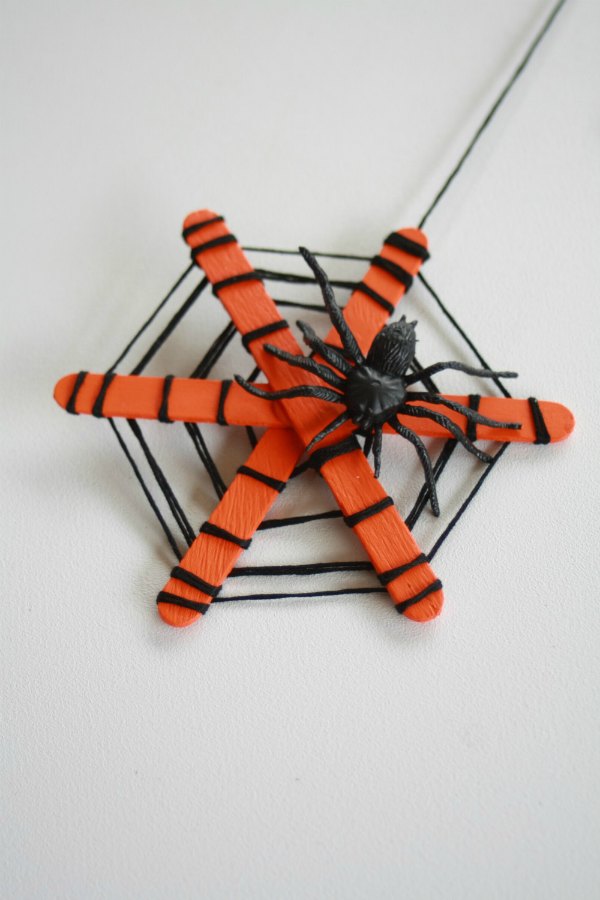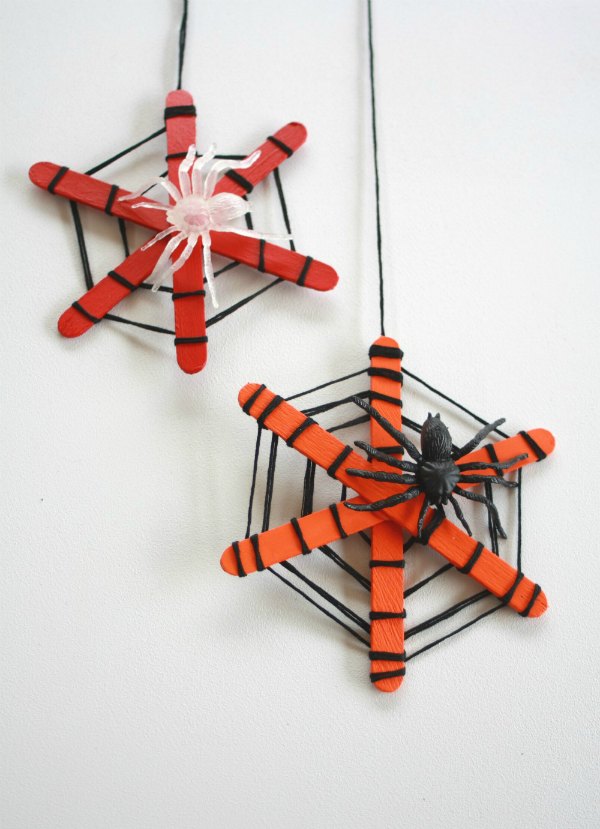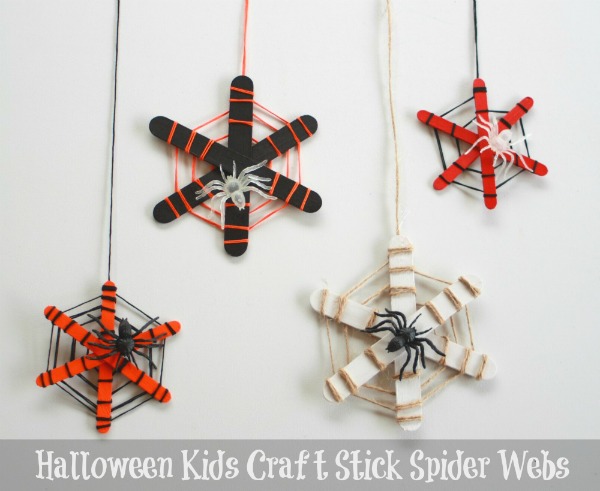 Here's a fun kids Halloween craft project - craft stick spider webs
Click To Tweet