Welcome to our Handmade Business Directory. A collection of Australian handmade businesses creating products and services for babies, kids, the family and home.
This directory is a platform for businesses to connect to the community; for buyers to search for products through our categories; and for handmade businesses to search for supplies or services they may need.
If you would like to be part of this directory please see our shop for inclusion details. Craft groups, craft classes, online markets, online selling platforms and markets & fairs are also more than welcome to be part of our community.
If you would like to see a category listed that we don't currently feature, please feel free to send us your ideas.
Happy Shopping!
Supporting handmade | handcrafted | locally made | Australian made | creative businesses | small businesses

Iddy Biddy Boo
At Iddy Biddy Boo you'll discover a unique range of beautifully handmade gifts and children's accessories proudly designed and produced in Australia. They specialise in personalised products that are full of character and fun - just like kids! Whether you're after a sweet cushion for a newborn or colourful dinner placemat for an active toddler there is a range of designs to suit any occasion and personality.
A fun shopping experience – open 24/7.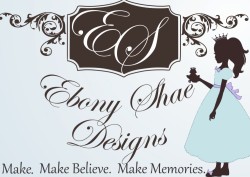 Ebony Shae Designs
Make. Make Believe. Make Memories.
We sell DIY Kids mask sewing patterns and finger puppet patterns. Create something that will be treasured.