Are you lucky enough to have a spare room at your house that you can convert into a playroom. I would love a blank slate, a big empty room to design and create the ultimate fun and comfortable play area – and of course fill it with cool handmade décor.
But where would you start? Decide on a  favourite colour or theme first? I'm a sucker for monochrome, have I mentioned that before (yes, maybe a couple of times or so).. Then maybe start a wish-list of all the main pieces of furniture and décor I would like. Here's just a few things I would include-
a big rug
comfy beanbag
funky lamp
dream catcher
loads of soft pillows
big fabric baskets for toys
teepee for adventures
inspiring wall art of course
book shelves
wall stickers
blackboard wall
cool shaped wall hooks….
So I went in search of some of these handmade goodies on Etsy and after 'a lot of hours' (because I kept getting side-tracked by way too many beautiful things) I came up with this selection of mostly monochrome and gold finds. What do you think?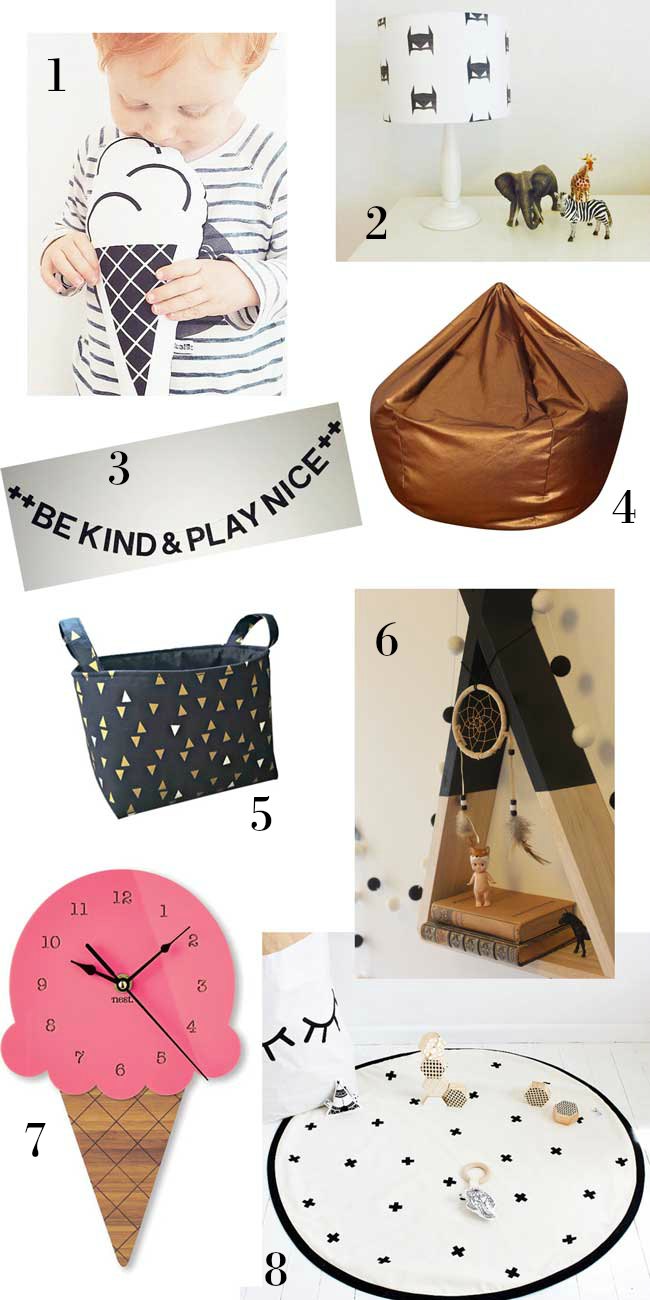 What is your number one 'must-have' for a playroom?
Handmade Decor perfect for a Kids Playroom