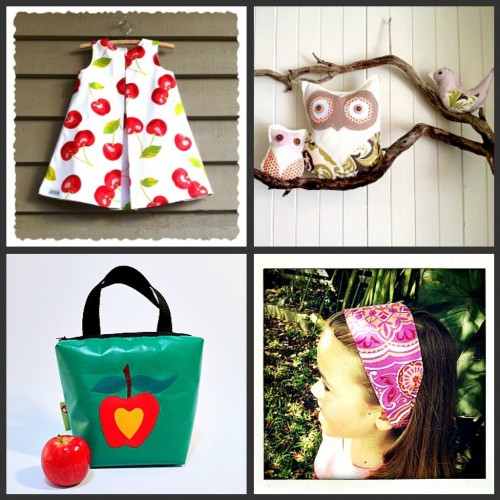 There's no doubt about it. Handmade is cool. The world wide web is a wonderland of kooky, hip and funky creations by those crafty types who'd rather weave wool than sit in an office. And with the tide of negativity aimed at the mass-produced stuff that eventually ends up in landfill, putrefying the earth for eternity, it's fortunate that so many of us are nurturing and purchasing handmade.
It makes sustainable sense to support the clever folk who craft, revive,recycle and upcycle. There's a joy connected to giving (or keeping) something that's made locally (or not) and fashioned with such loving attention to detail. And as each unique piece has a story attached, it's much more likely to be treasured than trashed.
We at Handmade Emporium take handmade seriously. There are so many beautiful, creatively crafted products out there and our greatest joy is to peruse the plethora of Facebook and blog posts and tweets about what's
going on in the world of handmade.
So support handmade and buy something wonderful today!
Visit Handmade Emporium to discover more.