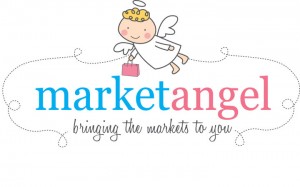 Where will you head this weekend for your fix of handmade market goodness?
In Ipswich QLD, you will find The Handmade Expo which is a handmade only market with up to 100 stalls of quality handmade, handgrown, handbaked and handpicked products. Come and enjoy the Pioneer Steam Train, lunch, Coffee Club Coffee, food galore for lunch, bring the family for a fantastic day out.
The Upper Market, is presenting their first ever 'Market Night' in Currumbin QLD. It is a family friendly lifestyle market showcasing many handmade, homegrown, small businesses and supporting work at home parents. Their stallholders range from small businesses offering great services to crafty mumma's sewing and upcycling fabulous goodies
My Bambini – Baby & Children's Market, in Castle Hill NSW, will be showcasing a unique range of baby & children's fashion, accessories, home wares & toys! Over 50 stalls of either handmade or small production run unique items for those little special people in your life! This weekend there will be a special meet & greet from the official Dora the Explorer!
In South Perth WA is Chatterbox Markets, supporting gorgeous local and emerging businesses who have something special to share with you. You will be delighted to find many hidden treasures and so much more.
—————————————–
This post was bought to you by Katrina ~ Market Angel