Beautiful Spring Floral Gift ideas for Mum
It's springtime here in Australia and it is the perfect time to accessorise with beautiful florals. And who better to buy a special floral gift for than Mum!
So to celebrate springtime we have put together a lovely floral collection of handmade finds just for you.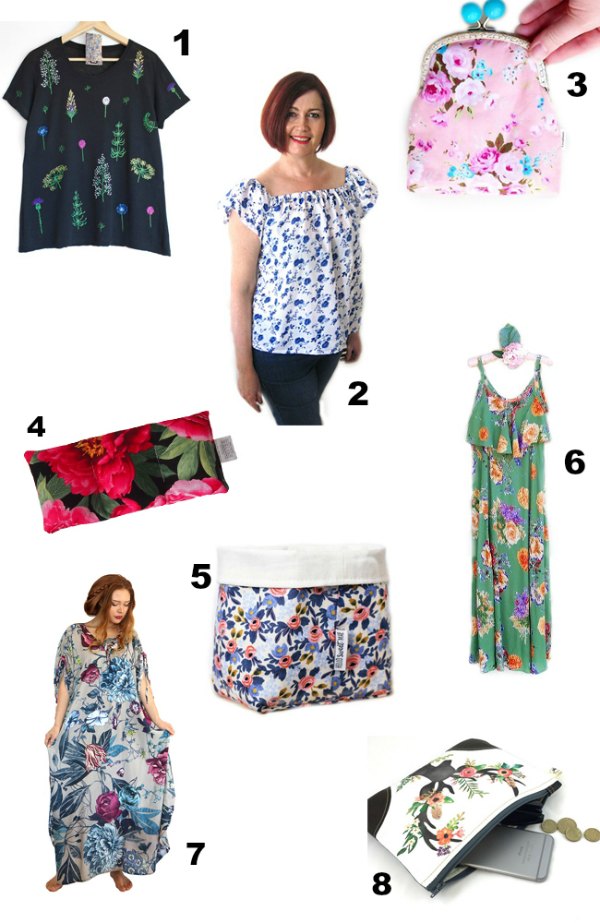 1- Black Floral women's tshirt – by Smukie
4- Floral Eye Pillow Cold/Heat Pack – by Jazminbell
6- Green Gables Breastfeeding maxi dress – by Maximama dresses
7- Floral Maxi Dress Kaftan – by Shovava
Springtime floral finds for Mum.
Click To Tweet