No two events are the same and products from Bespoke Party Products reflect this. I take great enjoyment in becoming part of others celebrations, working alongside clients to create custom, hand-crafted items and add that special element to events. I make everything from invitations to custom favour boxes to personalised teabags. My favourite products are the custom spoons and favour boxes. Customers often contact me with an idea or existing range of stationery and ask me to create bespoke items to compliment their event.

Not everyone has a craft room filled with punches, ribbons and other paraphernalia. It is easy to become overwhelmed by the stress and time-constraints of organizing an event. With this in mind, Bespoke Party Products was founded. Unique, fully assembled products are created for weddings, parties and events. Tailor-made paper is designed to your exact specifications and existing items can be matched. Products are then assembled to the highest standard with ribbon, embellishments before they are delivered to you, worldwide.
Contributing to an unforgettable event and creating memories that will last a lifetime with my individual creations is the inspiration behind Bespoke Party Products.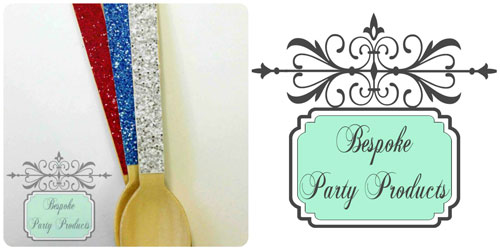 Contact Louisa Carr at Bespoke Party Products for your next party.
____________________________________________________