Create a beautiful and fun space for your child to play, imagine and relax in with Leafy Dreams Nursery Decals' fantastic range of top quality, unique wall decals and fun room accessories. They specialise in fabric wall decals which are not only removable but reusable and repositionable! They absolutely love decals that bring your walls alive with nature so there are plenty of trees, birds, owls and animal friends for your children to make up stories with and share their secrets with. Check them out here www.leafydreamsnurserydecals.com.au
We would like to introduce you to one of their beautiful ranges of vintage-inspired fabric wall decals designed by Wall Stories in USA. The lovely, pink blossom tree (102 x 173 cm, $154) has detailed, intricate leaves and features a nesting bird. Theblue blossom tree features an owl to watch over your child at night. Both colour options plus a neutral option with birds are available as branches which are perfect for smaller spaces (82 x 84 cm, $82).
Team these whimsical trees or branches with a cute Woodland Family ($15) which includes two owls, a robin with a worm, three squirrels, a chipmunk and baby acorns! The set of seven colourful birds ($15) are also lots of fun to hide amongst the blossoms and also look fantastic on their own sitting along a shelf or even a line in the wall. Add a personal touch to your wall art with the vintage photo frames available for $29 (Note that all three sets come on a 23 x 23cm sheet).
To finish off your chic wall art add pink or purple blossom stems (25 x 50 cm, $39) around the base of your tree or even growing from the top of a cabinet!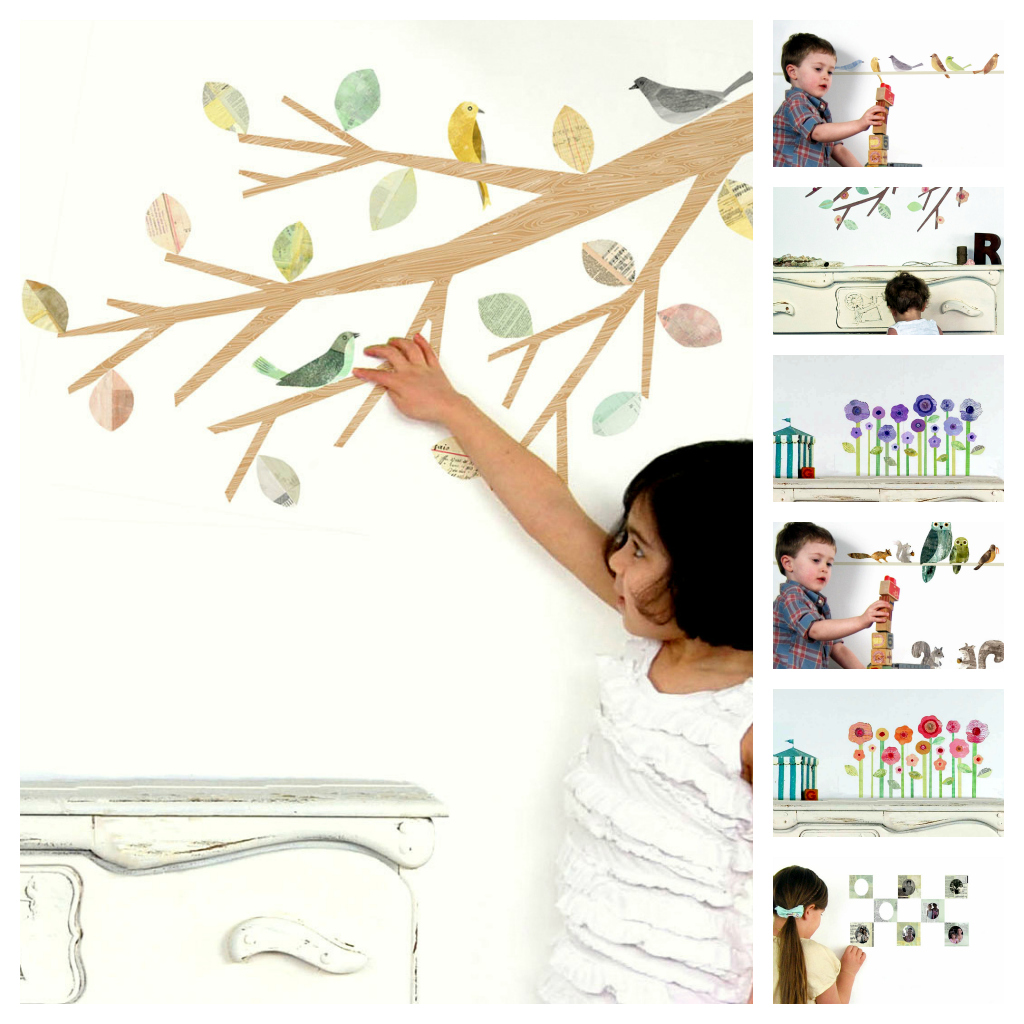 Leafy Dreams Nursery Decals post anywhere in Australia and New Zealand. For more details please see www.leafydreamsnurserydecals.com.au
Join Leafy Dreams Nursery Decals on facebook to keep up to date with the latest news and giveaways! www.facebook.com/LeafyDreamsNurseryDecals
Sign up to their newsletter on their home page and you could win a wall decal of your choice!
If you are an Australian or New Zealand retailer and are interested in a wholesale arrangement of these products, please contact nadia@leafydreams.com.au