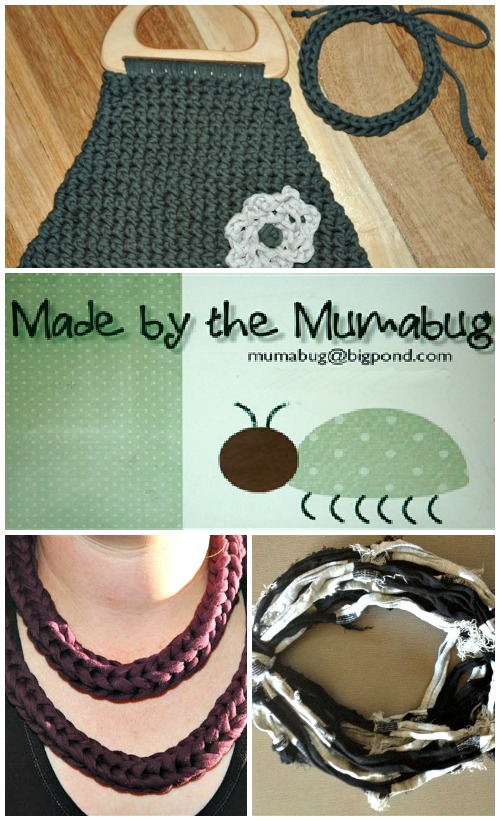 Mandy, designer/crafts person lives on the sunshine coast hinterland, where she creates for her gorgeous brand Mumabug.
I work with a sustainable yarn that is created from the scraps of European fashion factories.  I use this yarn to knit, crochet and knot bags, accessories and homewares.  My work is all designed and made by me. Says Mandy
Mandy came across the idea of creating mummy and baby friendly jewellery when she had my fourth and final bubba.
I have worn all my babies in a baby carry to some degree or another and found once I had babies I stopped wearing jewellery.
What Mandy discovered with this fabric jewellery is that it was not only safe but at times very amusing to a small child!!!.
I have some fun and funky fright colours coming out soon for summer. I also have started teaching using this same yarn and facilitate workshops for adults and children I find this to be heaps of fun.
For more info on Mumabug, head to their Facebook Page