An Easter Bunny to Soothe a Little Tummy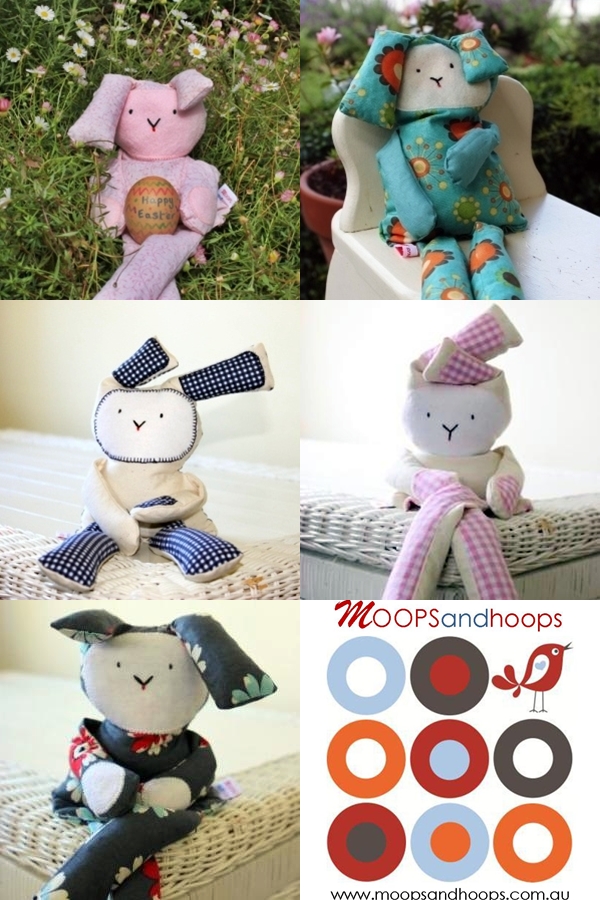 Every Easter parents, grandparents and little person devotees across the nation face the same dilemma – how much chocolate can a little tummy take over Easter without tears (if not worse) by bed time?
Introducing from Moops and Hoops, Moops the Rabbit, the Bunny to give at Easter to soothe a little tummy; not just after a day of chocolate indulgence, but for many years to come.
Moops the Rabbit is a delightful handmade Heat-Mee comforter, cut from 100% cotton and lovingly filled with wheat grains fragranced with lavender oil to help soothe, comfort and relax. By day Moops is a cherished friend, but when tummy troubles, growing pains or cold nights strike, less than 2 minutes in the microwave turns Moops into a hero that can warm away many troubles.
Moops the Rabbit is a wonderful gift for everyone from 3 to 103 and will be treasured long after the foil wrappers of Easter are swept up.
Moops the Rabbit is available online Moops and Hoops http://www.moopsandhoops.com.au for $29.95 plus shipping and come in a range of colours and patterns. Order by March 31 for guaranteed Easter gifting.