Today we have the lovely Penelope of little cloud factory here with her curated collection of handmade goodies   'in bloom'!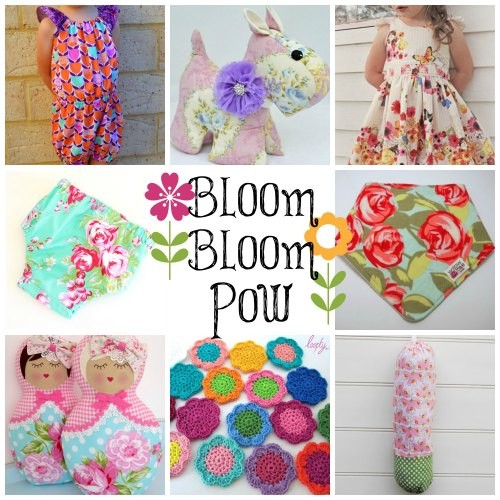 from top left clockwise
Summer play Suit – by little cloud factory
Beautiful Pup Softie – by Ma & Me
Butterfly Picnic Bow Beep Dress – by Miss Bug Boutique
Rose Bud Bandana Bib – by Willow Tree Kids
Handmade Plastic bag Holder – by Mum and Me Handmade Designs
Cotton Flower Embellishments – by Loopty Loop
Rosy babushka Doll – by Flowers Frills Buttons and Bows
Little cloud factory is part of the talented Handmade Cooperative.

 A Blog devoted to bringing you the best in Australian handmade for children. Bringing together a select group of 70 businesses that create handmade items for children, the Cooperative was created to celebrate and promote small handmade businesses across Australia.

WANT MORE? How about this colourful Rainbow collection also curated by the Handmade Cooperative.