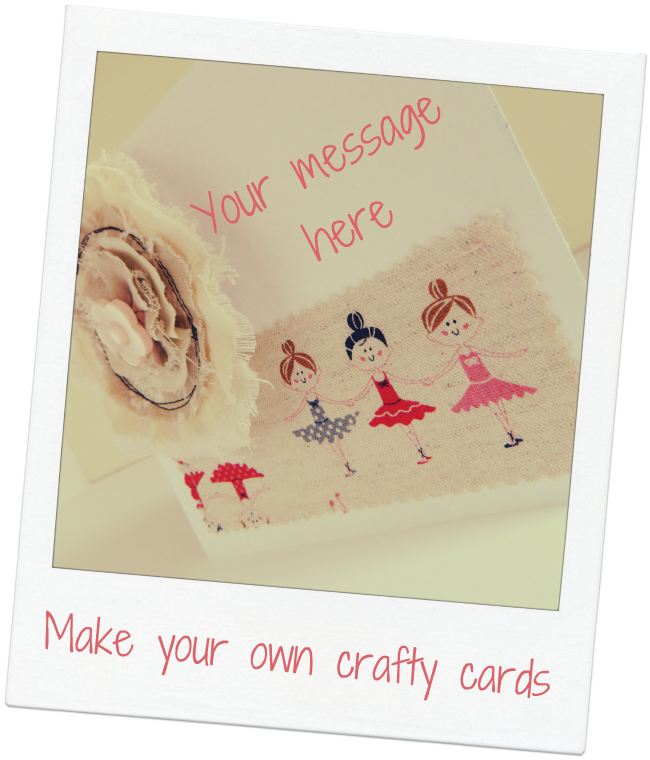 My fridge is usually covered with kid's birthday party invitations which means I need to buy lots of presents and cards.
Here is a great idea for incorporating a small part of the gift into the card.  Being handmade it also makes it extra special and it's something the kids can help out with too!
The removable brooch can be added to singlet tops, hats or headbands.
You will need only scrap fabrics, brooch backs, card stock, a hole punch & your imagination.
Make a scrappy flower using this downloadable tutorial and add your brooch back.
Cut your card stock to whatever size or shape you would like and add two hole punches to the top corner for the brooch to feed through.
Cut and sew (glue or handstitch) a piece of fabric across the bottom and then add your message.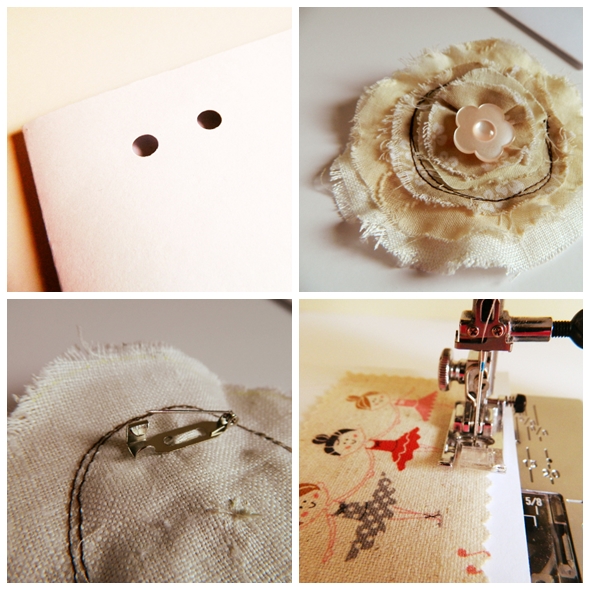 ——————————————
This is a guest post from Jodie Maloni of The Haby Goddess. You can read more great crafty tutorials on her blog.