Let's meet the lovely Debora from The Monkey Brush~
Tell us about your business:
Based in Sydney we specialise in handmade, beautiful, original artworks for the most important room in your house.
From silly monsters to pretty ballerinas, and everything in between, you are bound to find something to make your little one's space look amazing. But in case you don't find something you absolutely love, remember we custom make too!!!
Add a name, change the size or colour, add buttons,etc. Whatever it takes to have the perfect addition to your little ones room.
We also do amazing face painting and pregnancy art.
What inspired you to start your business?
I have worked at a preschool teaching arts when I was younger, and I realised how amazing it was working with two things I really love; Kids & Art. But only after I had a son, I decided to follow my dream.
My child is a huge source of inspiration. Love watching him 'in his world' where everything is amazing and fun. Sometimes he'd say something that just triggers creativity, for example, the other day he asked me to draw a "ninja pig". He encourages me to be creative and I love it.
Is there an interesting anecdote behind your business name?
My other passion is flowers. There's a flower called 'monkey brush' and for me, 'monkey' makes me think of something childish and fun, and 'brush' makes me think of art… Nothing amazing but it makes sense to me 🙂
What is the most satisfying part of what you do?
The fact that I can involve my boy somehow, he's only two, but he is my curator, lol.
Also the fact that I can work with my dog on my lap, while eating biscuits. I have another job, which can be very stressful. But when I am painting I really relax.
Have you tried something in business that didnt work as planned, or on the flip side " worked out better than expected?
The only thing I would say that didn't work quite as planned would be the fact that i spend a lot of time doing admin stuff, rather than painting, and I didn't know running a small  business would be so hard. It is hard juggling motherhood, a job, housework, and running a small business. I am still learning, mostly from Google.. lol
What would be your best tip for someone thinking about selling their handcrafted goods?
I think handcrafted goods is for people who appreciate it, so do what you love, do it well and people will hear about it.
What is your favourite item you make? 
I love painting with different media, and every week I have a new favourite, but I am in love with water-colour lately.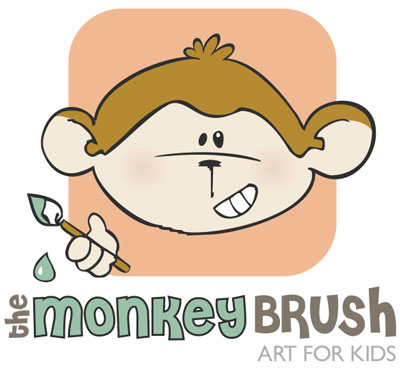 Do you have an Australian handmade business that you would like to see featured in our Meet the Maker series- why not drop us an email for our Questionnaire.