Let's meet the lovely Monica from In Pink Ink.
Tell us about your business:
We create vintage inspired handcrafted stationery for special celebrations. Our specialties are handmade Cupcake/Cake Toppers, Drink Tags, Gift Tags and Thank You Tags for weddings and celebrations.  We also offer Greeting Cards and Gift Cards and DIY Papercraft Supplies. Our vintage inspired crochet hats and necklaces are also vintage inspired.
We draw inspiration from textured papers, lace, satin ribbons, pearl and diamanté embellishments. Our paper trinkets truly reflect our personality and unearth our great love of earthy tones and our love of pink.
What inspired you to start your business?
It was our love of writing poetry and creating beautiful papercraft products for all to enjoy.
Is there an interesting anecdote behind your business name?
In addition to our love of pink, writing poetry and the Dr. Seuss series of children's books we couldn't resist the urge to call ourselves In Pink Ink.

What is the most satisfying part of what you do?
We do love the fact that when customers are satisfied with our papercraft and crochet products they come back again and again but ultimately it is the hands on process that we are extremely passionate about.
Have you tried something in business that didn't work as planned, or on the flip side worked out better than expected?
We make it our mission to be different and unique and we believe customers value the idea that they are receiving a one-off designed product however some customers like the idea of multiple copies of a products and at Christmas time it is necessary for us to produce a lot of one design.
What would be your best tip for someone thinking about selling their handcrafted goods?
The best advice we can offer is start selling online, at handmade markets and realise over time your signature range will reveal itself and above all else believe in your product.  Listen to your customers, buy from other handmade businesses and sometimes reinvent your products.
What is your favourite item you make?
We love creating our range of cupcake/cake toppers for special occasions especially weddings.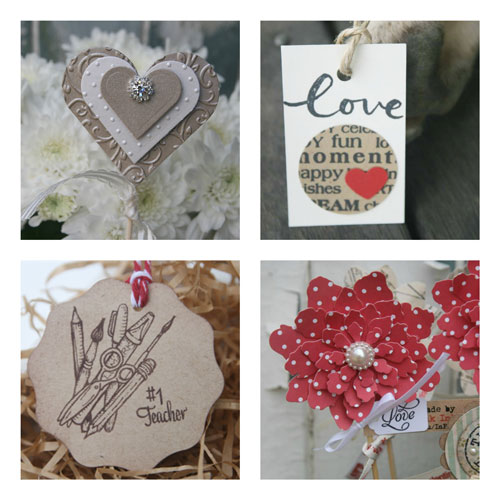 Any personal or business highlights in the last year:
We've realised that to continue on in the business we need to fine tune many of the facets of our business.
3 things about you that people might not know:
We love animals especially dogs.
When we aren't creating in our workshop we are reading, doing yoga, writing and  riding our bike

Meet the Maker – In Pink Ink