Let's Meet the Maker – Jazminbell
Tell us a little about you and your business.
My name is Jasmin Owen and I am the founder of Jazminbell®.  The brand features a beautiful range of homewares, heat packs and accessories handmade in Canberra, Australia.
What do you love about your creative business?
I love sharing my passion by creating products that are designed to make you smile and feel great.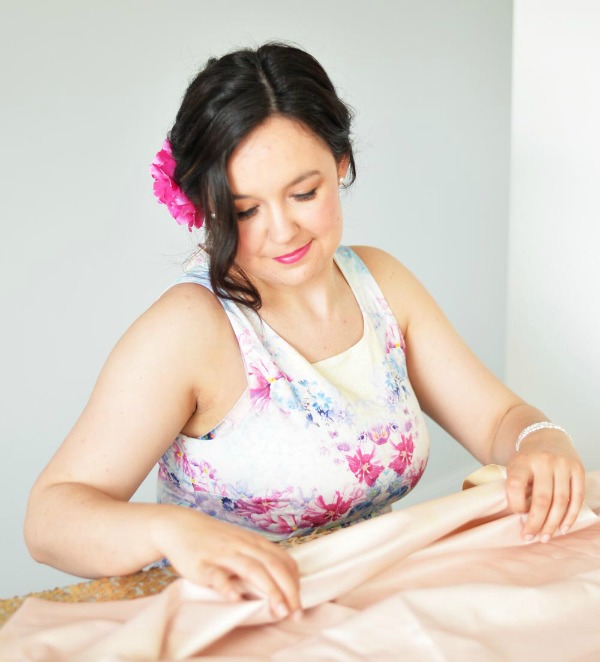 What is your favourite thing to create?
I absolutely love weaving!  I enjoy the complexity and relaxation weaving can provide.  Also, there are endless possibilities and the results are highly satisfying.
Where do you find your inspiration?
My favourite places to look for inspiration include local markets, instagram and magazines.  I love using bright and bold prints, drawing inspiration from current styles and trends.
I also love networking with other business women who are inspirational to my practice.
Where can we find your work?
My work can be found on my website www.jazminbell.com, on Facebook @jazminbell or on instagram @jazminbellau
If you are in Canberra, my work can also be found at the Old Bus Depot Markets.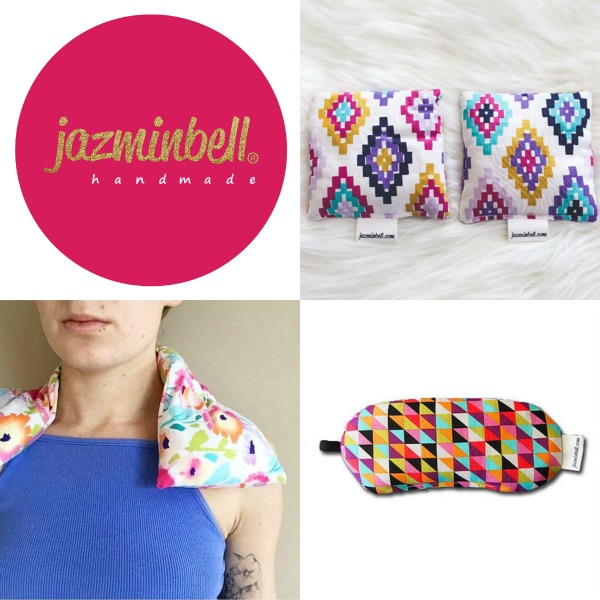 SEE A REVIEW OF A JAZMINBELL MEDIUM HEAT/COLD PACK – HERE AT HANDMADE KIDS. WE LOVED IT!
Let's get to know you.  Share three things we do not know.
I am a single mother.
This business was created after completing my Bachelor of Design Arts at the Australian National University.
My aim is to be an inspiration to young people who wish to reach their creative potential.  I am also passionate about providing opportunities to young people no matter their socio-economic background.
What is your favourite handmade item you have bought?
I am loving my set of fabric pot pouches by Miss Pots.
Any business highlights over the past 12 months?
Last year I was sponsored by the Canberra Business Chamber to provide workshops for local young people to learn more about creative practice and starting their own creative business.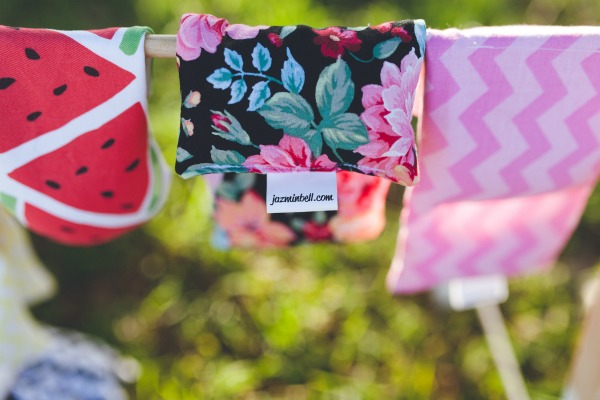 Meet the Maker – Jazminbell
Discover more amazing and talented makers in our Meet the Maker gallery- HERE