Tell us a little about you & your business.
At Monkeychops, I like to create things that are a little different, a little unique and a lot handmade.
I make loads of accessories including:
headbands
fascinators
hair clips and pins
hats and beanies
hand painted wooden bangles
rings
bracelets
necklaces
I also make homewares including handwoven wall hangings and hessian wreaths and Christmas decorations.
What do you love about your creative business?
I love that Monkeychops  is constantly evolving, I love to create so I just keep adding new and exciting products to my long, long list of projects.  I love that I use recycled denim to create cuff bracelets, I love that I use my grandmother's button collection to make rings, I love that no matter what I make, it wall always have an element of handmade to it. And the thing I love most is that I can do what I enjoy and call that work while still have plenty of time for my family.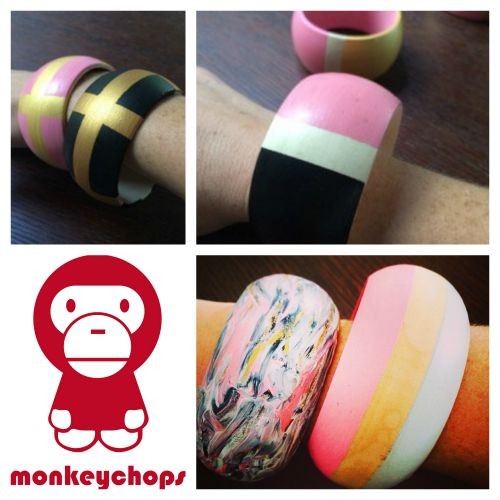 What is your favourite thing to create?
My latest creative obsession is weaving!  I would have to say my woven wall hangings are my favourite thing to create and make to date.  I love it everything I make, but I think I've found my calling in weaving.  I love that it's an ancient art that is currently having a bit of a renaissance.  It's addictive and creative and I'm constantly surprised with the end product.  I look at my wall hangings and can't believe I made that!!
Where do you find your inspiration?
I couldn't define in as many words what inspires me.  I'm constantly inspired by everything and anything.  Sounds crazy but ideas just pop into my head and off I go on some creative tangent, which I like to call Monkeychopping!
My friends inspire me, social media inspires me and my daughter's outfits inspire me too because she always needs accessories to go with (of course).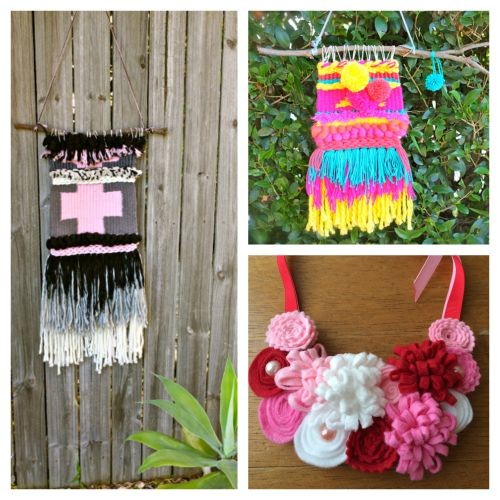 Where can we find your work?
You can find Monkeychops on
Let's get to know you.
Monkeychops started off as handmade cards and ribbons in a box.
The majority of Monkeychops accessories are one size fits all e.g:  all rings are adjustable, my headbands fit little girls but can also double up a as a fascinator for the big ones etc.
I'm a wanna be master chef and have competed in a cooking competition where I won for my state. I even have a separate instagram page completely dedicated to what I eat and cook.
How did you decide your business name?
My business name was easy it's my son's nickname
What is your most favourite handmade item you have ever bought?
Favourite handmade item so many but I love tiny tea party's boys shorts. There are so many handmade clothes out there for girls and when I first discovered these shorts, nobody was making anything for boys.  It's all he wears!!
Do you listen to music or watch a movie while creating?
I listen to music when I'm Monkeychopping! Jazz seems to make me get on with it the most.
Any business highlights over the past 12 months?
Business highlights for me would be discovering weaving and creating my hessian wreaths for Christmas, it always surprises me how much people like them.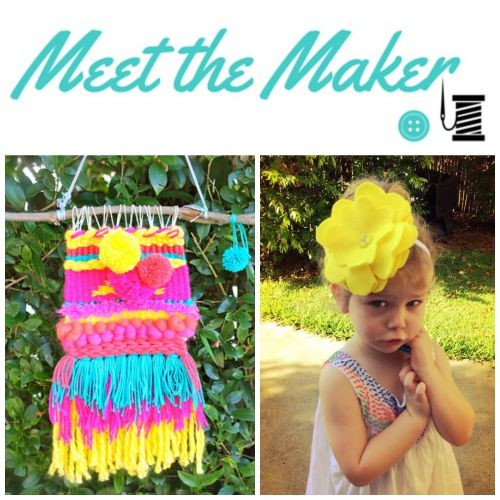 Meet the Maker – Monkeychops