Tell us a little about you and your business.
My name is Kay, I'm married, have a teenage son, and we live in the coastal town of Mandurah Western Australia. My business Tiny Hearts is all about making cute, colourful, professionally handmade clothing for premature babies to 2 year olds.
I specialise in onesies that have colourful handmade designs appliquéd onto them, though I also make harem pants, appliquéd  t-shirts, pants, shorts, soft soled shoes, accessories and breast feeding covers for the mums. I originally started making clothes mainly for baby boys, but there has been a demand to have this type of clothing for little girls also, so Tiny Hearts caters for both little boys and girls.
What do you love about your creative business?
For the customers I cater to, being the parents, grandparents and friends buying for infants and toddlers I am able to create whatever I think people would like to see their tots dressed in. That leaves myself a wide scope of cute kids fabrics and appliqué designs to think of and design. I also enjoy the positive feedback I receive when people comment on how 'cute' the garments are.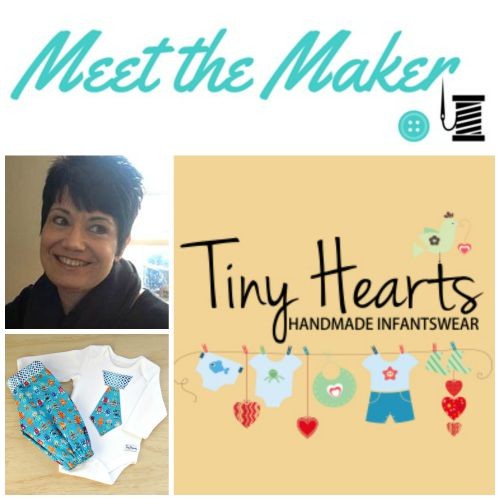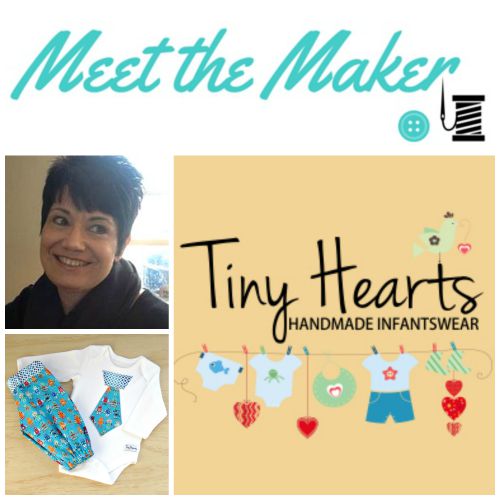 What is your favourite thing to create?
I don't have any one favourite thing I like to create, what is a favourite though is purchasing new fabrics. Then be able to make up new garments with them, like a onesie with a appliquéd and matching harem pants then seeing how nice they come together as a set.
Where do you find inspiration?
With regards to inspiration I am not sure. I know that sounds funny but I have always been crafty so inspiration I think is a natural thing to me, though defiantly having the lovely fabrics to work with helps. When purchasing fabrics and accessories I really think about what goes well together, so then when it comes to making garments up a lot of the inspiration is already in front of me.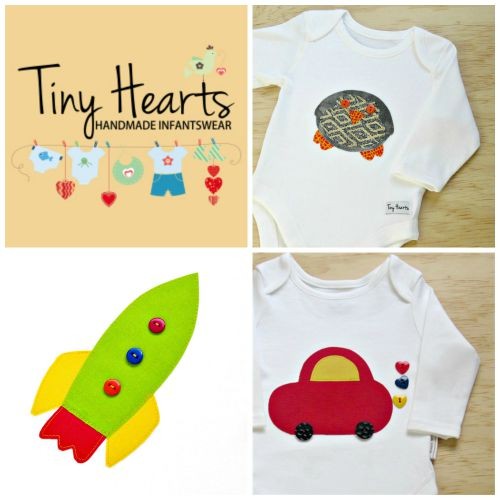 Where can we find your work?
I have 2 online stores, they are a continuing works in progress.
Madeit store: www.madeit.com.au/tinyhearts
Etsy store: www.etsy.com/shop/TinyHeartsInfantwear
Facebook: www.facebook.com/tiny.hearts.infantswear
Instagram: tinyheartsinfantswear
I am an Exclusive Retailer at the Perth Upmarket which is held quarterly, in the beautiful grounds of the University of Western Australia Winthrop Hall, Crawley. To find the market dates you can go to their website.
Lets get to know you.
I am a professional seamstress I used to make wedding dresses.
I absolutely love animals in particular large wild animals like elephants, tigers, leopards one day I must go to an African Wildlife Park.
Thai food, yum.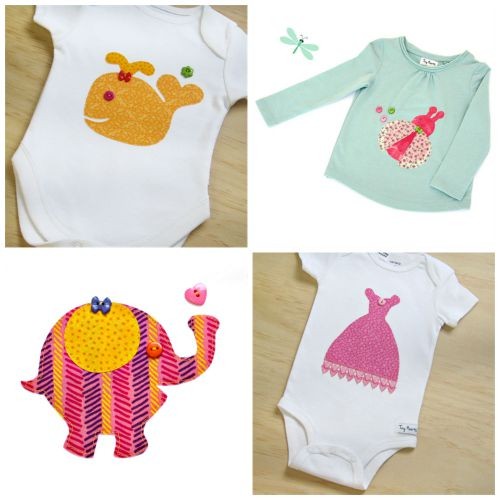 How did I come up with my business name?
I make clothes for tiny people so that was easy 'Tiny Hearts'.
What is your most favourite handmade item you have bought?
I love soap so my favourite would be handmade soap for sure. If I go to a market and purchase nothing else I will always come home with soap.
Do you listen to music or watch a movie when creating?
Definitely and depending on what mood I am in it can be different types of music. With movies it is usually a mini series I haven't had time to watch so I will catch up on that while sewing.
Any business highlights in the past 12 months?
Been accepted as an Exclusive Retailer for the next 12 months at the Perth Upmarket as they only have a limited number of these retailers there.
Meet the Maker – Tiny Hearts