Join us to celebrate Peppermint Parade's launch of its online store!  Click over to www.peppermintparade.com.au and fill your bag with handmade classic accessories from 5 beautiful collections priced from $6.95 to $24.95: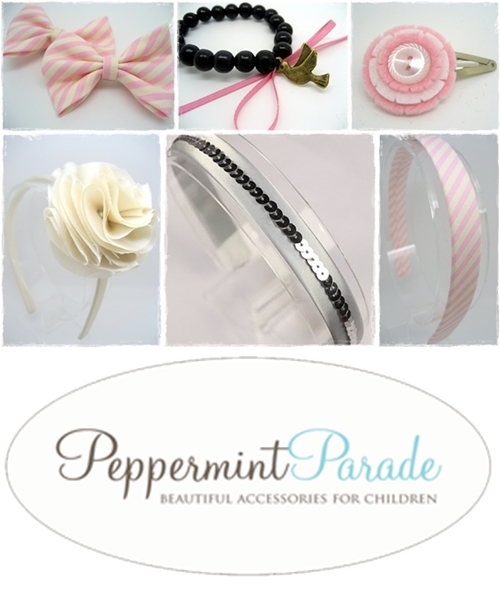 School Days Collection: Style meets quality for coordinated school grooming. Simple headbands in solid colours from satin to grosgrain to velvet.
Essential Collection: Every day coordinated basics: headbands and bows in matching fabrics.  Headband one day, bows the next!
Flower Garden Collection: Beautiful little flowers on headbands and snap clips: find delightful details that are simply irresistible.
Designer Collection: Fun, fancy and all dressed up for any special occasion.
Jewellery Box: Take a peek inside at the first designs of Peppermint Parade's new handcrafted bracelet range. Introductory pricing on all Jewellery Box items: only $8.95ea.
Special Offer: 
"Like" Peppermint Parade and Handmade Kids on Facebook and receive 20% off Peppermint Parade all day today. Plus bonus $5 flat rate postage!
[please quote code 6f7d7193]