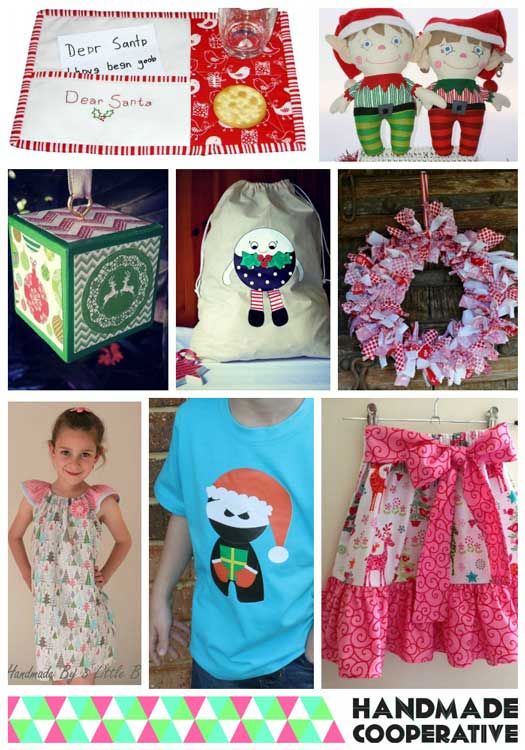 Monkeys over the Moon ~ Santa Sack
Handmade by 3 Little B's ~  Peasant Dress 
The Handmade Cooperative is a cooperative and a shopping blog dedicated to promoting quality Australian handmade products for children. Their regular shopping guides feature unique, stylish and quality handmade products made by their talented coop members.
As a cooperative, their 60 members create all kinds of wonderful children's products, whilst collectively supporting and promoting the wider Australian handmade community.
Keep an eye out for their regular popular features including the  'Sensational Six' and themed shopping guides.
www.handmadecooperative.blogspot.com