When I first came across May & Belle, I was so excited; it was love at first sight. I have always loved tram scroll prints, but these were different, awesome quotes that really rang a bell with me. May & Belle's clean style had me hooked.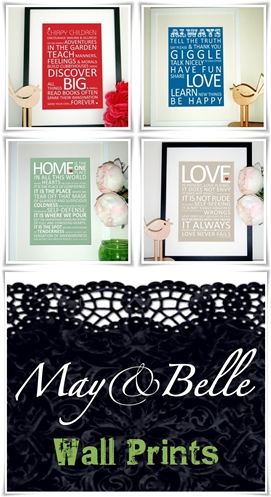 So you could totally imagine my excitement when I was told of May & Belle's new personalised children's range and I was asked to review them.
With so many choices, I decided on a customised print for my little man. We are doing a robot theme for his bedroom so it was only fitting that his print should have little robots. Sherry is fabulous, with only his details and "robots" as a guide, she came up with a fabulous print which is perfect in every way. Sherry's attention to detail and quality of prints have blown me away. All prints come in a variety of sizes and are printed on high quality 200gsm matt paper.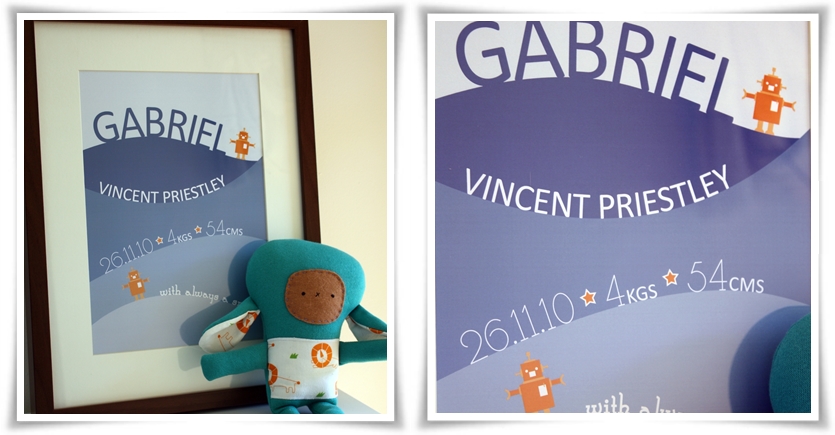 To celebrate the release of her gorgeous and unique new personalised prints for your 'little ones' the talented Sherry from May & Belle is giving away two special prints for you to love and cherish in your little ones room. This is also a wonderful idea as a gift for a friend or family member – so special and personal.
Sherry has designed 6 lovely prints from which you can choose from: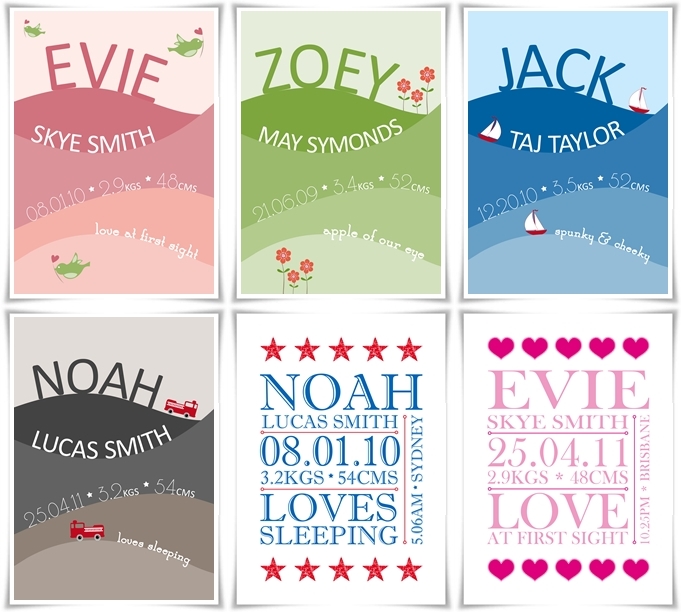 Prints are personalised with the child's details
You can choose from the colours shown or something else of your choice. Changes to the icons can also be made, perhaps you would like boats, flowers, bikes, robots, butterflies the possibilities are endless.
The print measures 21x30cm and is valued at $35.00
To be in the running to win all you need to do is:
Leave a comment below telling us why you would like to win a personalised "little ones" print.
(Optional – for extra entries) Become a fan of May & Belle and tag May & Belle (@mayandbelle) on your page/business page spreading the word on our little competition. Come back here and leave a comment telling us that you have tagged.
Terms and Conditions:
There will be 2 winners chosen.This will be decided by – the people giving the most compelling reasons as to why they would like to win one of these personalised prints.
Entrants must live in Australia.
All entries must be received by Midnight Tuesday 30th August (AEST).
The 2 winners will be notified via email.The winners will then be announced on 31st August here and also on the Handmade Kids Facebook page