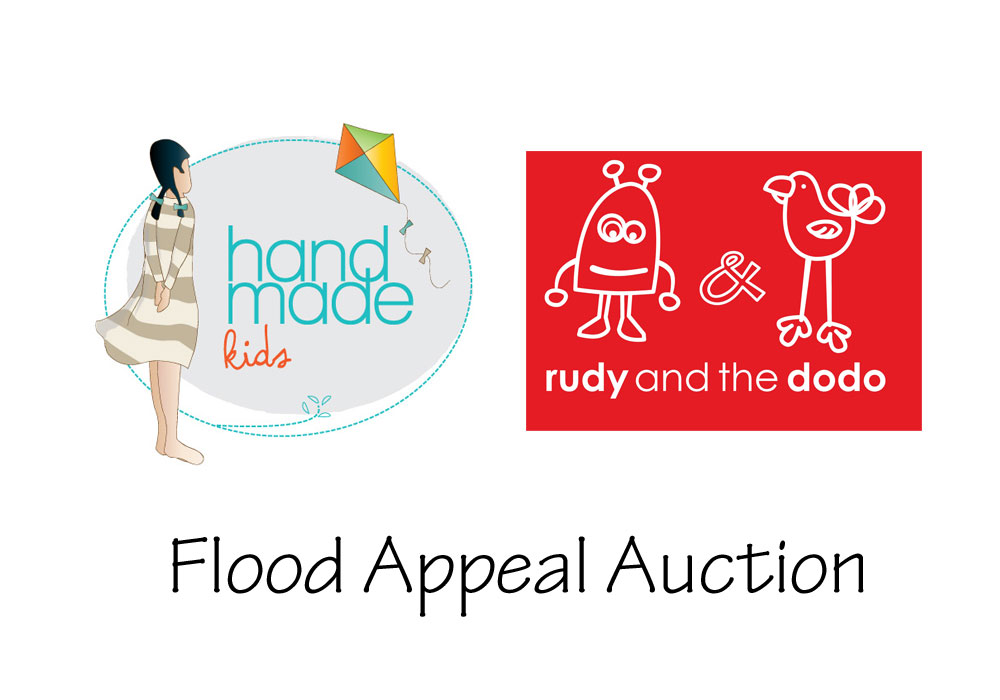 Handmade Kids has proudly joined forces with Rudy & The Dodo to conduct an auction to raise funds for the people of QLD who have been devastated by recent flooding.  All funds will be donated via the QLD Flood Appeal.
We are currently taking donations of prizes to be auctioned via Facebook in order to raise the needed funds.  The auction will take place begining on Friday, 14th January 2011.
If you are interested you can email us at auction@handmadekids.com.au
Please note, donations are not limited to Handcrafted only items.  Whilst we both totally love and suppor the Handmade Community, our aim is to raise funds and so have not restricted to other online stores who wish to donate.
Thank you all so far for your wonderful response.  It has been overwhelming.  A dedicated Facebook Page is being set up for the cause.