How adorable is this Sun Bonnet from The Toffee Tree!  Reversible, adjustable and handmade- does it get any cuter?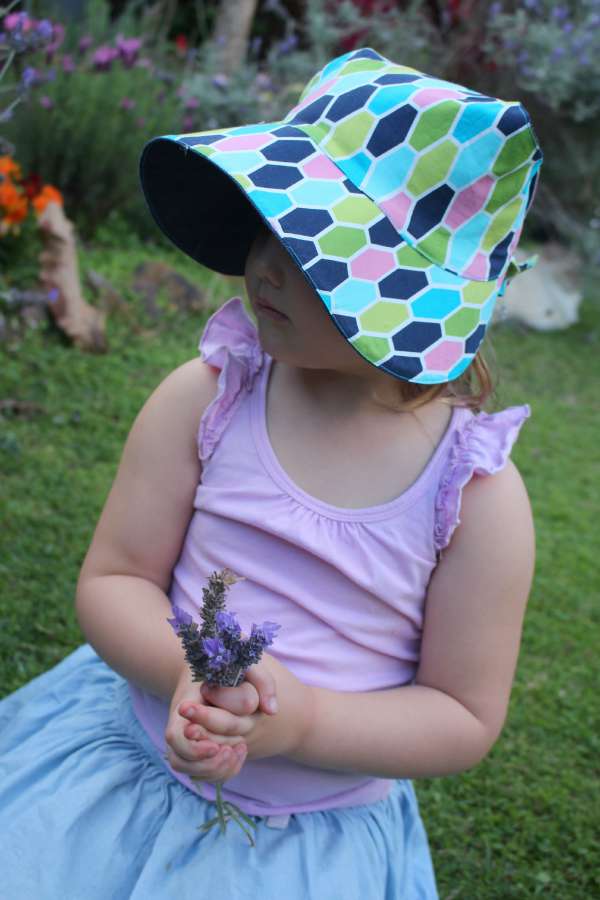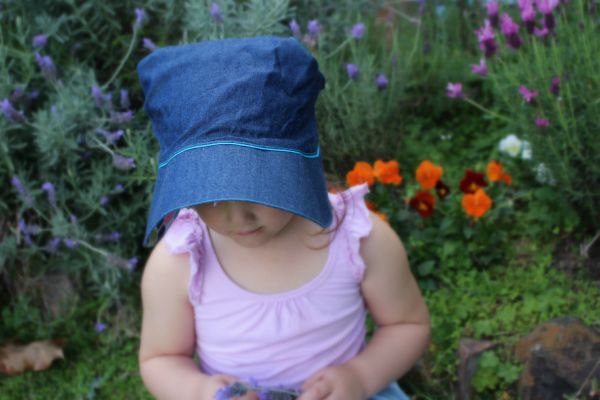 Michelle at The Toffee Tree makes a beautiful range of kids Sun Bonnets, skirts, shorts, dresses, belts, capes and more. All handmade in Perth, Western Australia.
Her Sun Bonnets are available in two sizes 3-24 months and 2-4 years. They are fully reversible with perfectly hidden stitching, adjustable with a tie under the chin, and provide the perfect amount of shade coverage with a stiffened brim and all made with lovely soft breathable cotton fabrics.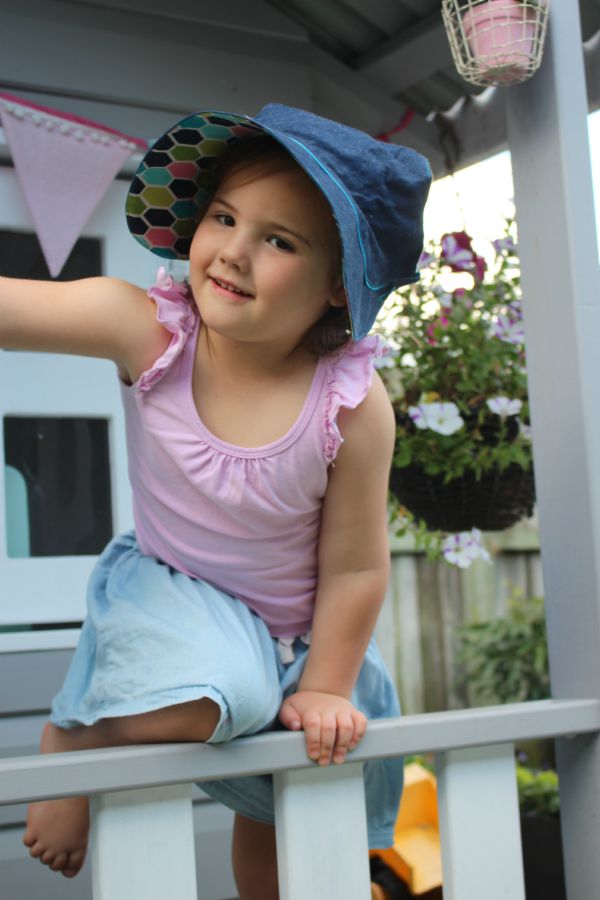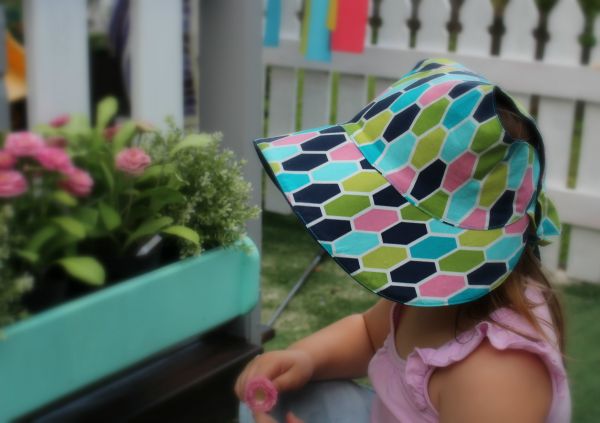 Our verdict – a big thumbs up! Easy to put on your little one, comfy to wear and a double bonus being reversible – goes with twice as many outfits!
A big thank you to our new Handmade Kids Product Tester Rep for such great photos of the Sun Bonnet in action. Pop by and visit Michelle on Instragram – @LittleBrushBlue. See her beautiful collection  of Shabby-chic, vintage, home décor, DIY and high tea.
"The Toffee Tree, a world of tumble-fun and playful stitchery where daring girls and dashing boys can have fun with a little bit of handmade awesome. Lush vintage sunbonnets and Little Red Capes from the classic storytales, handmade children's clothing."
Review – handmade Sun Bonnets by The Toffee Tree
Visit The Toffee Tree on: