I was really looking forward to receiving the products to review for Lily & Charlie. One of their hair tie designs in particular really caught my eye and I was secretly hoping it would be amongst the package.  And yes, it was and just as gorgeous as the photo!
Lily & Charlie is a small handmade business based in Tasmania, run by the very friendly BJ.  Lily & Charlie specialise in hair accessories handmade with care and great attention to detail.
The first thing I noticed was just how beautifully the package was wrapped and presented; I was scared to mess it up. Each item was carefully displayed on a card, again with real care and passion for details.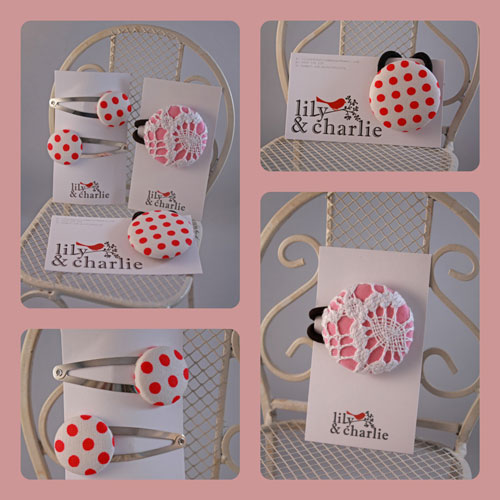 So far we have been wearing them for the last few weeks; including my daughter who is only 3 and is not the gentlest with her possessions; but I'm happy to report the hair clips and ties have stood up to the challenge and look as beautiful as the day we received them.

I'm a sucker for her Shabby Chic Vintage style range. They are just gorgeous and have that extra special touch to them.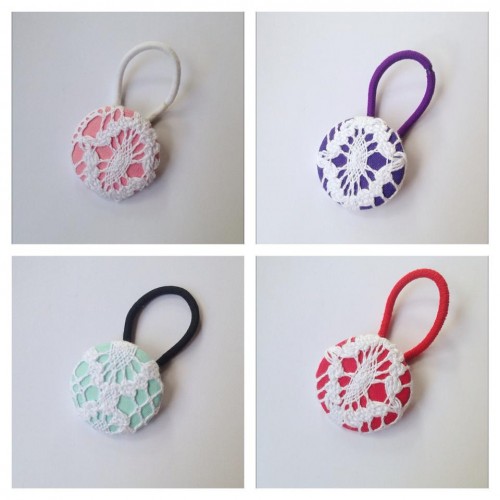 Welcome to Lily & Charlie

Welcome to the world of Lily & Charlie. My products are hand crafted and made with the highest attention to detail and quality. I will only use the finest quality fabric. Often designer or organic, hand screen printed hemp/cotton.

As a Mum of two very spirited little people, I found there to be an absolute lack of practical yet stylish & contemporary hair accessories. I began making my own, and received many compliments and questions of " where did you find that?" which was very often followed by requests of orders for their own little girls. My brand Lily & Charlie has grown organically from very humble beginnings  & I have recently added a beautiful range of bookmarks and brooches.

I aim to be as unique as possible while still offering flair and style.
Want to discover more new handmade products?