Our exciting new product discovery for treating eczema naturally!
Have you felt that strong pull of the heart strings as you sadly watch your little one madly scratch, itch and rub their irritated skin? That dreaded 'E word' Eczema is an unfortunately common skin condition that we could certainly do without!
When we were given the opportunity to trial a natural range of products to target Eczema and itchy dry skin we JUMPED at the chance to give it a go? Like most people we have tried countless lotions, potions, creams and rubs to help reduce the effects of Eczema and have struggled to find the right balance of products to help relieve the 'itch'.
So introducing Itchy Baby Co – an all natural product, baby friendly, Australian owed & operated business run by a pharmacist mum of two who has her own Eczema journey to share. #itchybabyco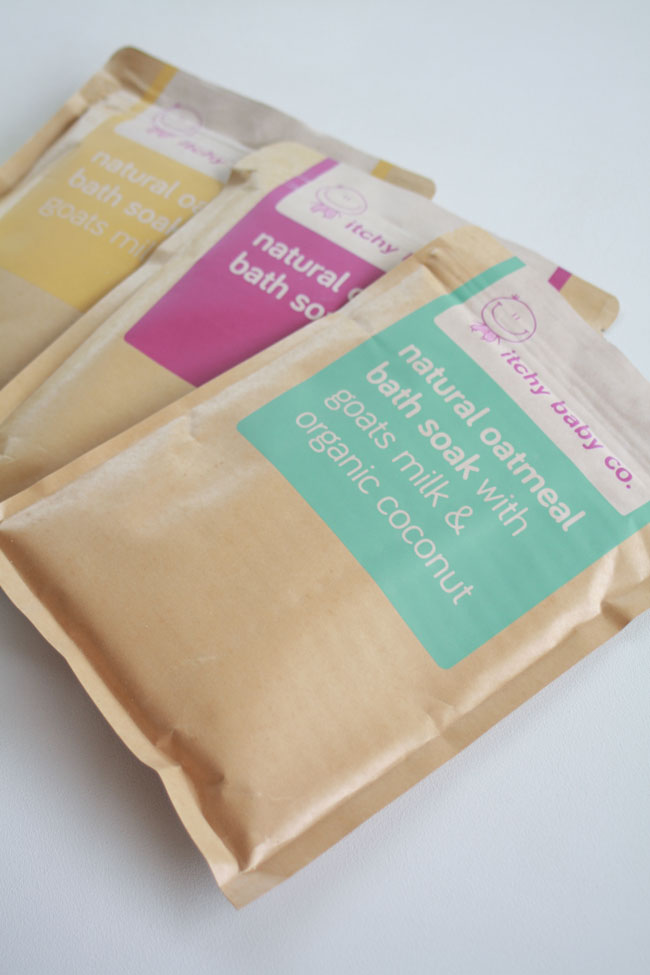 Our little miss mainly suffers from patches of Eczema on her ankles, neckline,  inner elbows and back of knees. Fingers crossed it doesn't move around to any other areas – we know so many little ones who suffer so much worse than our little miss.
Trying to get a toddler to sit still for a photo is almost impossible, right! Here are a few before ankle images – very red, itchy, cracked and even bleeding from scratching so much. I know that even these images don't look as severe or even as extensive as others we have seen, but even the smallest patch can keep them up scratching all night.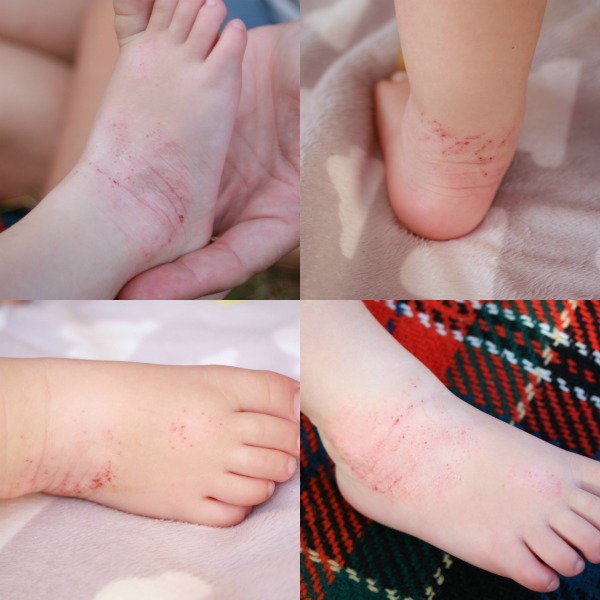 Overall we haven't had any flare up's on little miss's neck, knees or elbows again- which is great! Her ankles have been a little harder to manage – the redness and over all area has reduced, which is great but we are still trying to keep on top of the dryness and itchiness. TIP- don't forget to keep those little finger nails clipped short; as hard as it is to keep them still enough to even cut them..
The first product from the Itchy Baby Co range that jumped out at us was their Bath Soak range. We hadn't tried an in bath product before so were excited to give this a go first! The soaks are full of natural products like Natural Colloidal Oatmeal, organic coconut and goats milk.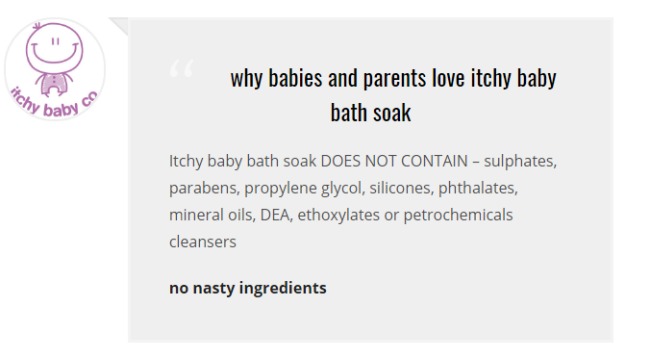 The bath soaks are so easy to use – just run a luke warm bath, add 2 heaped scoops into the bath and stir around with your hand to dissolve. Soak your bub for 10 minutes and then pat dry with a soft towel. We love them! They smell wonderful and make your bubba feel soft and smooth. All the directions are on the packaging, but you can also find helpful FAQ's on the Itchy baby Co website HERE.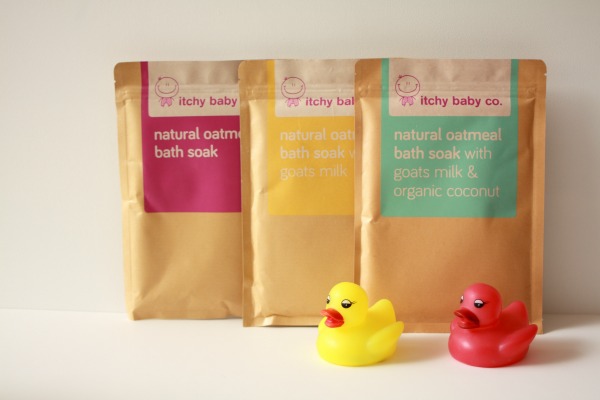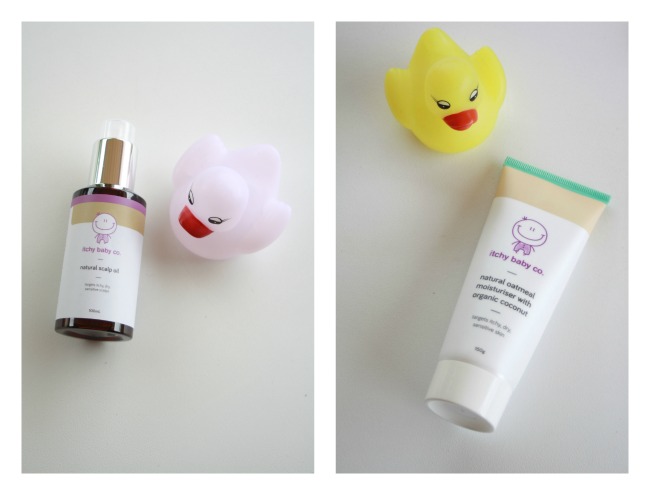 Our other stand out favourite is the Natural Oatmeal Moisturiser with Organic Coconut. It is made from all natural ingredients- without any nasties, fillers or stabilisers. I love how it almost melts into your hands while you rub it into the skin – it absorbs within minutes and doesn't leave a slimy feeling behind like some creams can do. It even smells natural and clean, if you can imagine what I mean? You have to try some.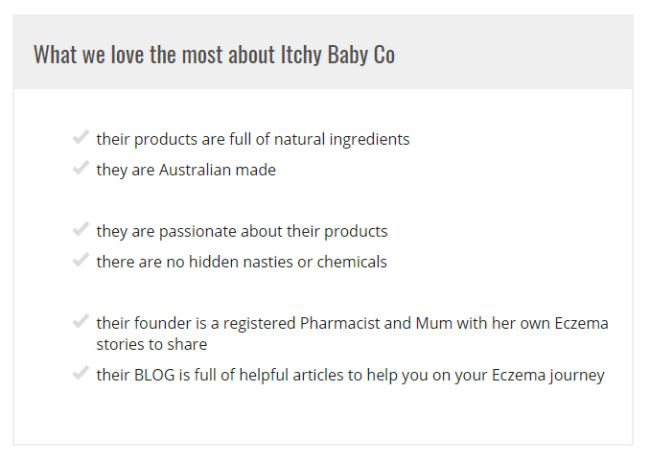 Just for our Handmade Kids community we have the exciting opportunity for one lucky reader to WIN their very own 'Loving Itchy Baby Bundle' to trial! Valued at $55 this starter pack is the perfect way to start your love-affair with Itchy Baby Co too!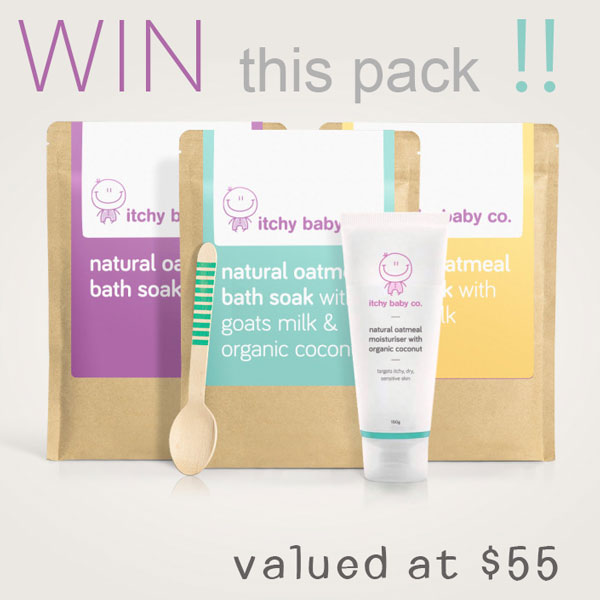 TO ENTER- just answer a QUICK QUESTION below in our Rafflecopter entry form – which of the Itchy Baby Co products you would LOVE to try first. We'd love to know which one might be your new favourite.
You can see their full product range HERE
T's & C's – open to Australian residents only, sorry. Entries close – Sunday 7th April 2017
WIN an Itchy Baby Co starter bundle - help soothe that Eczema itch! Click To Tweet