Looking for a easy and super fun school holiday craft to do with the kids? Then you have to give Gooey Slime a go!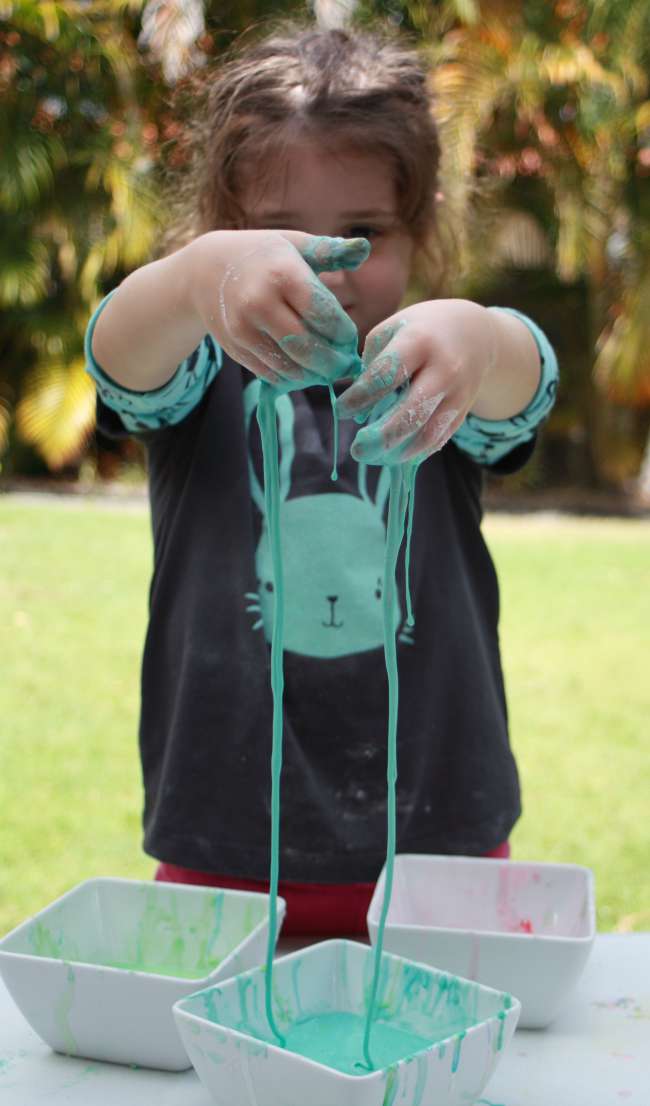 We found this great kids craft idea in an issue of the Coles Baby & Toddler free magazine.
Let's make it –  here's what you will need:
1 cup of water
2 cups of Corn Flour
food colouring
measuring cups
spoon
bowls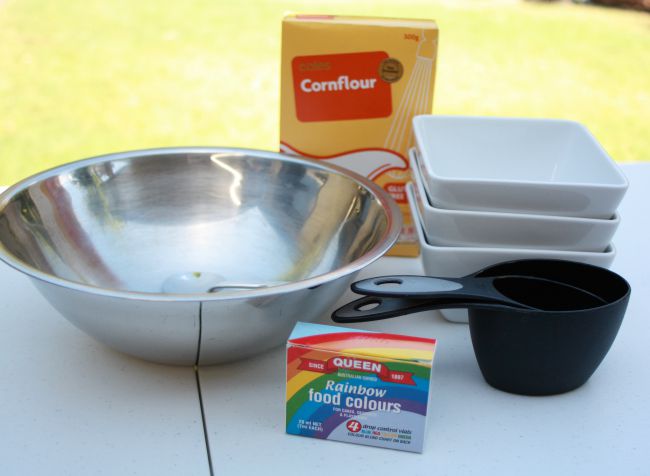 How to make your Slime:
in a large mixing bowl add in your 1 cup of water – then slowly add and stir in 2 cups of Cornflour, 1/2 a cup at a time
add in a few drops of food colouring and stir it in
you will find that the mixture is hard to stir in the end almost rubbery like
we divided our mixture into 3 different bowls so we could play with three different colours
Now your gooey slime is all ready to play with!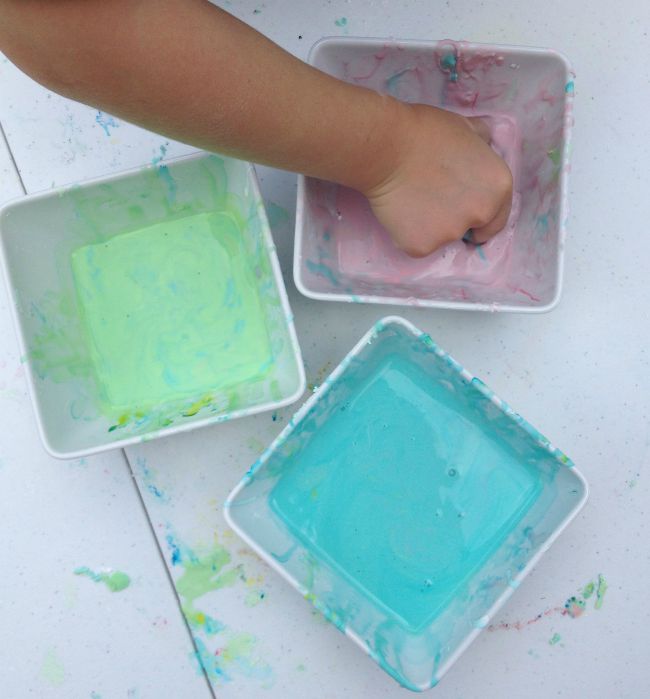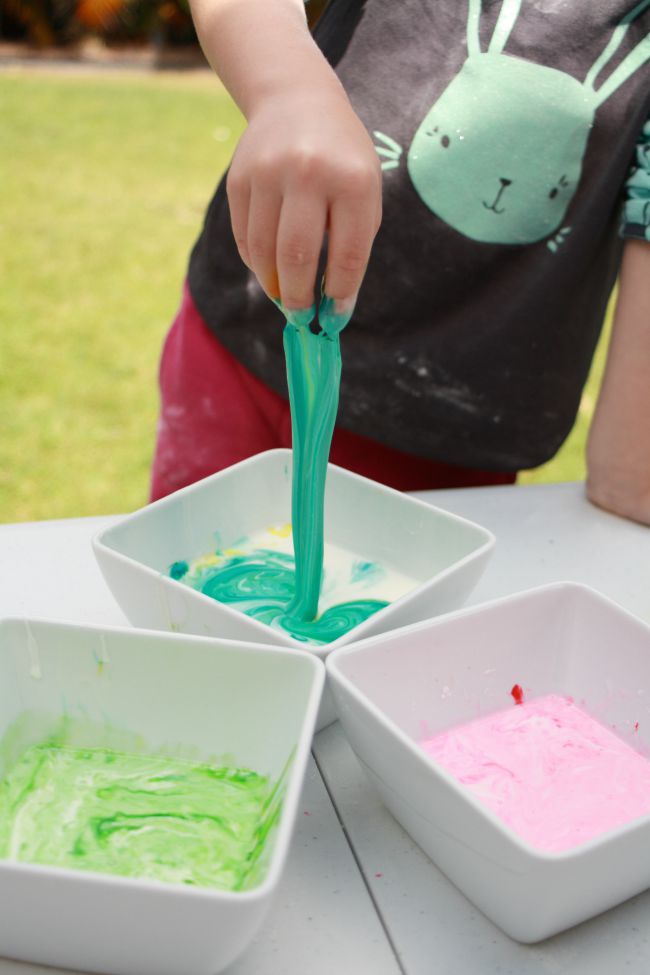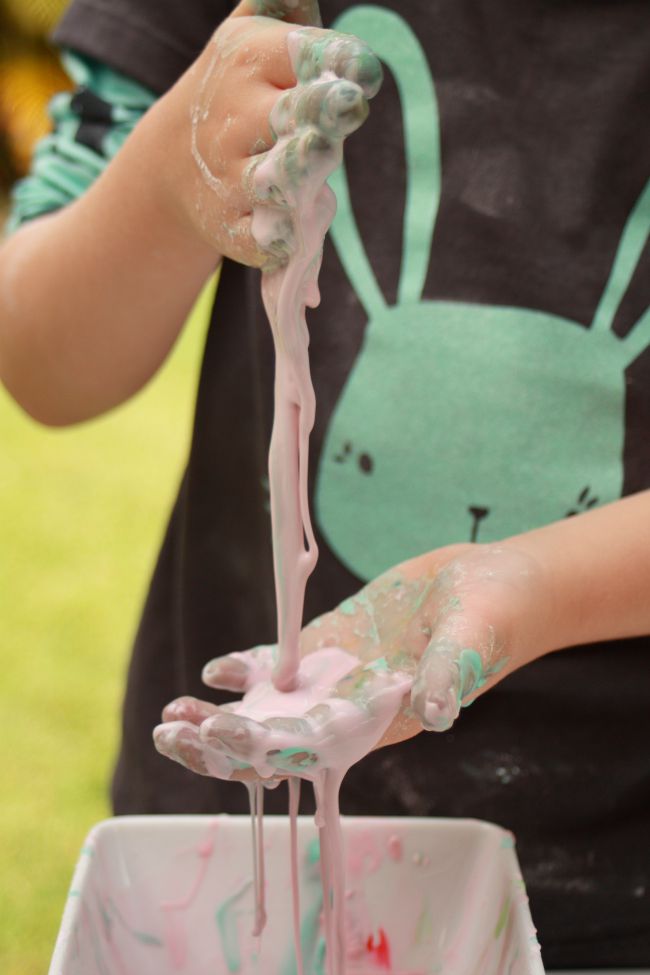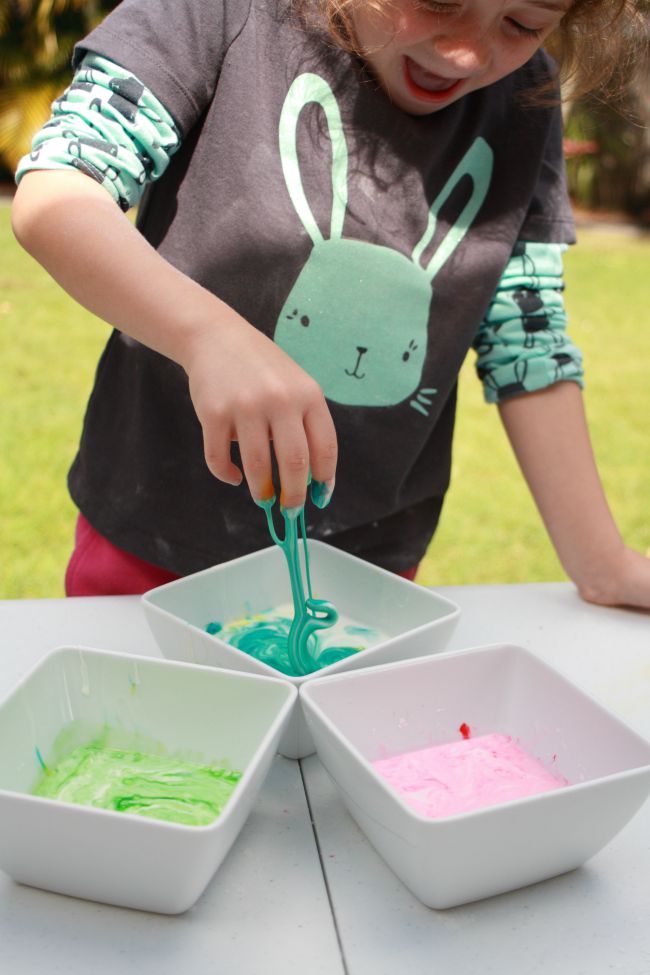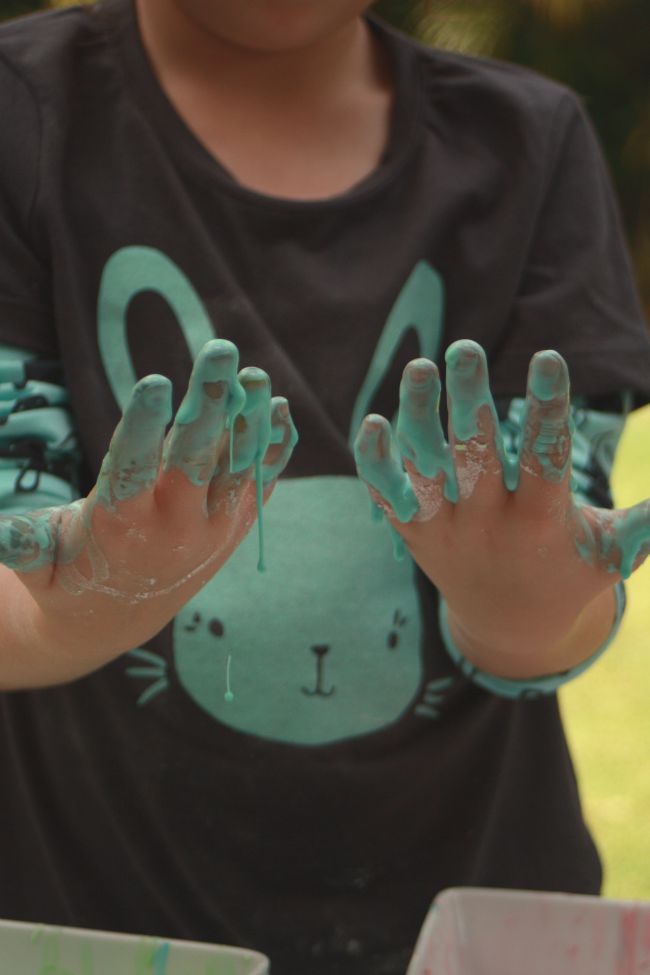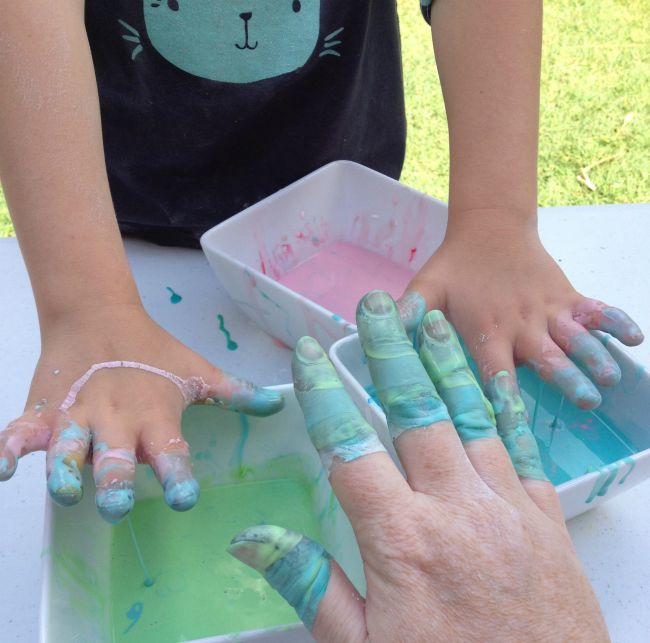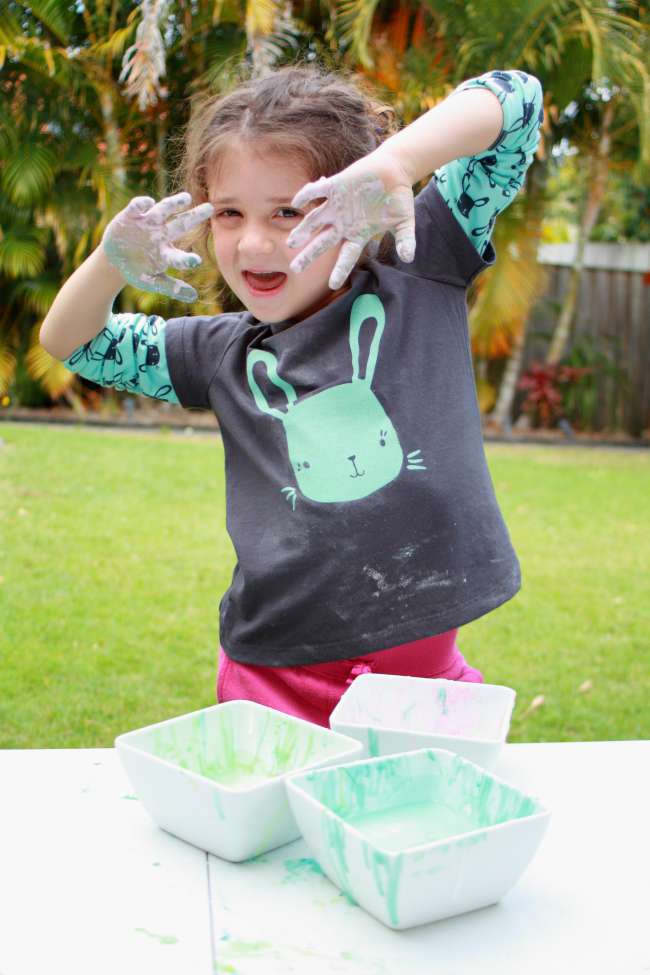 Interested to know the science behind Cornflour Slime and why it feels like a liquid then quickly turns to a solid? Pop over to the education section on the CSIRO website for all the fun facts – HERE.
Try some of these things with your slime to see just how unique this special type of fluid is (as it doesn't follow the usual rules of fluid behaviour) –
stir your slime really slowly – this shouldn't be hard to do
stir your slime really fast – this should be almost impossible
punch or slap your slime really hard and fast– it should feel like you're punching a solid
scoop the slime up slowly and it will dribble through your fingers
pinch it or grab it in a tight fist and it will magically feel solid
School holidays DIY – fun with Gooey Slime