I've had this on my list of things to do for a while now, and what a perfect time like the school holidays to have a go at this crafty fruit creation.
Let's make a Tropical Palm Island fruit platter –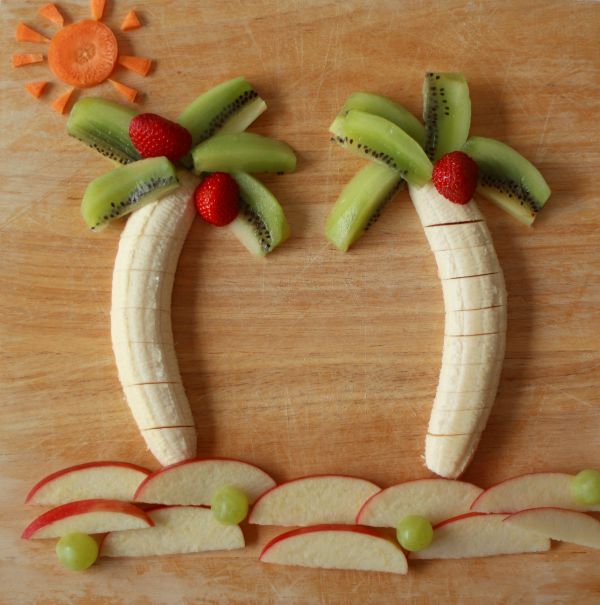 Ingredients:
1 banana
1 apple
grapes
1-2 Kiwi fruits
strawberries
1 carrot
Supplies:
knife
chopping board
platter, tray or big serving plate
How to make your island:
peel your banana and slice long ways through the middle to create the two bendy palm tree trunks. Lay them flat on your platter
peel or cut skin off kiwi fruit and cut into wedges to create the palm fronds of your trees
cut the tip off a few strawberries to make little coconuts for your trees – you could also use grapes or sultanas
cut a side off an apple and cut thin slices to make the beach/ rocky areas of the island
cut up a few grapes to make as little rocks for your beach area
slice up one ring of carrot for the sun, and another slice to cut into tiny wedges for the sun's rays
last step cut slices carefully through the banana while it is flat on the platter to make bite size pieces but be careful not to mess up your tree trunk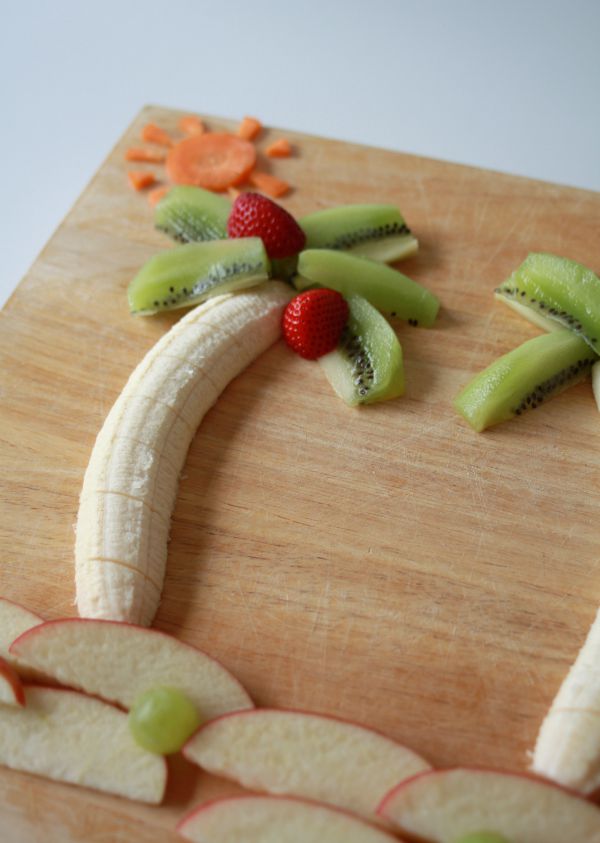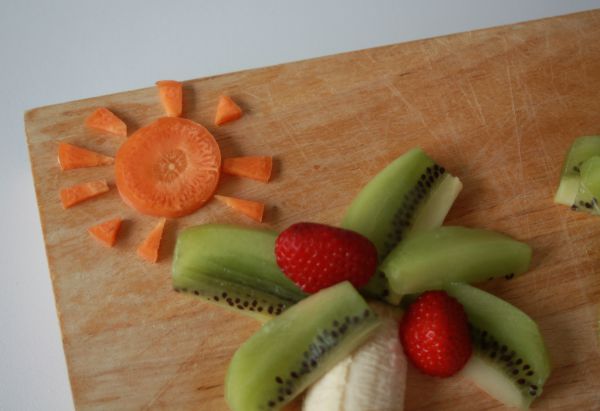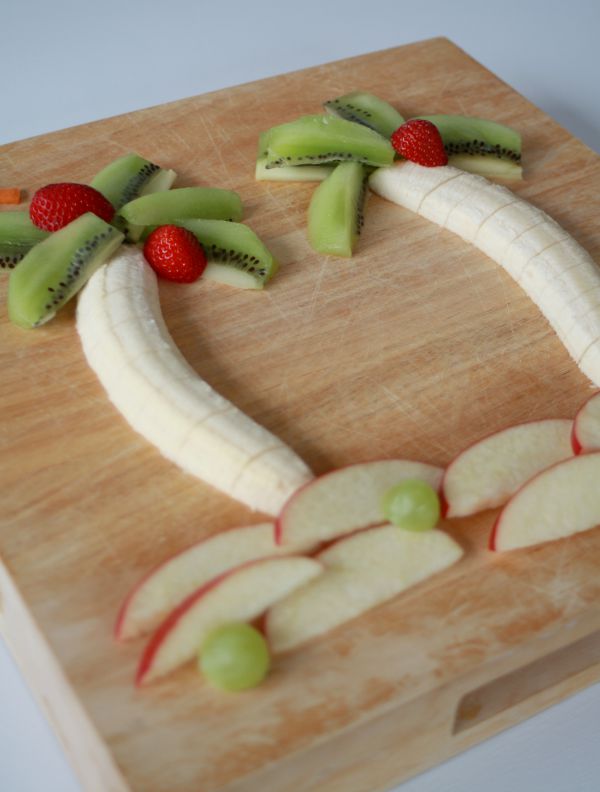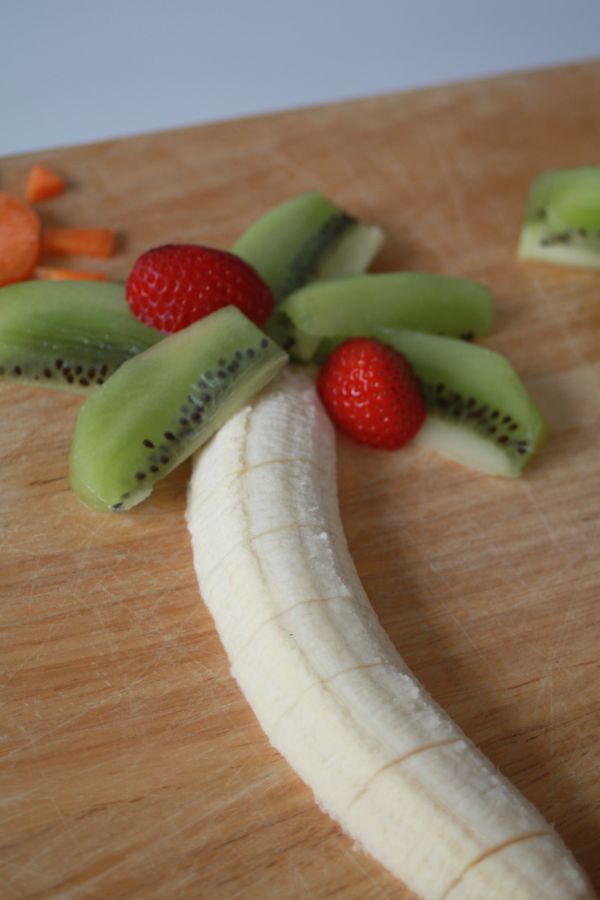 And you are done! What a cute tropical island! You can of course substitute any of the fruits for your favourite ones instead- perhaps add in some pineapple or mango to make it even more tropical.
Last step and the yummiest one by far – grab a fork and dig in!!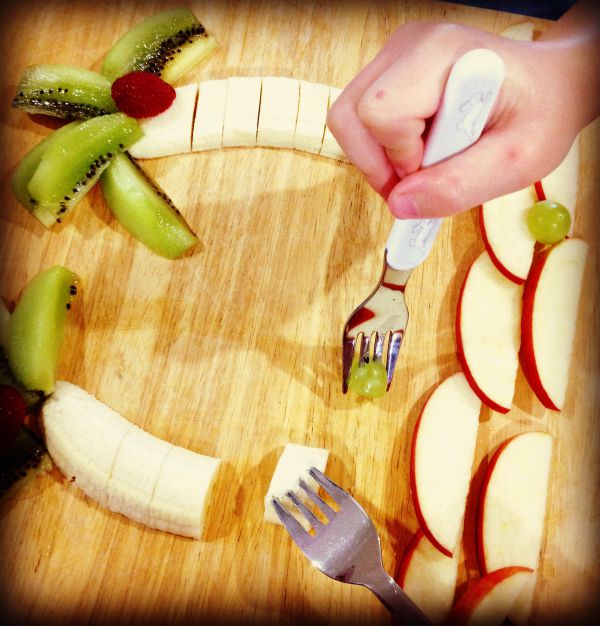 Thanks to the Coles YouTube channel for the ideas and inspiration behind this fun fruity activity. Pop by their channel to see even more fruit creation ideas.
School Holidays – fun creations with fruit
Looking for more school holiday craft ideas – why not try making our Gooey Slime recipe.
Try this fun and healthy activity with the kids these school holidays Click To Tweet