So my little miss has been asking me for awhile now to play around with Hair Chalk, so after a search at the local shopping centre we finally found this great Pastel chalk set.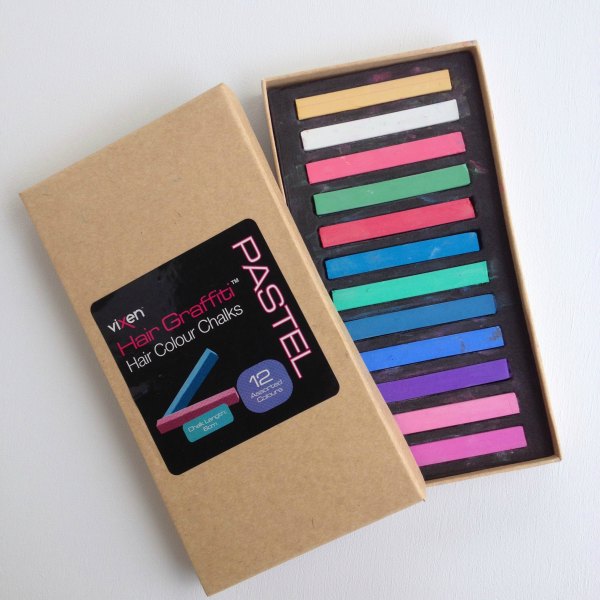 So armed with our hair brush, hair chalk and hair spray we coloured up a storm.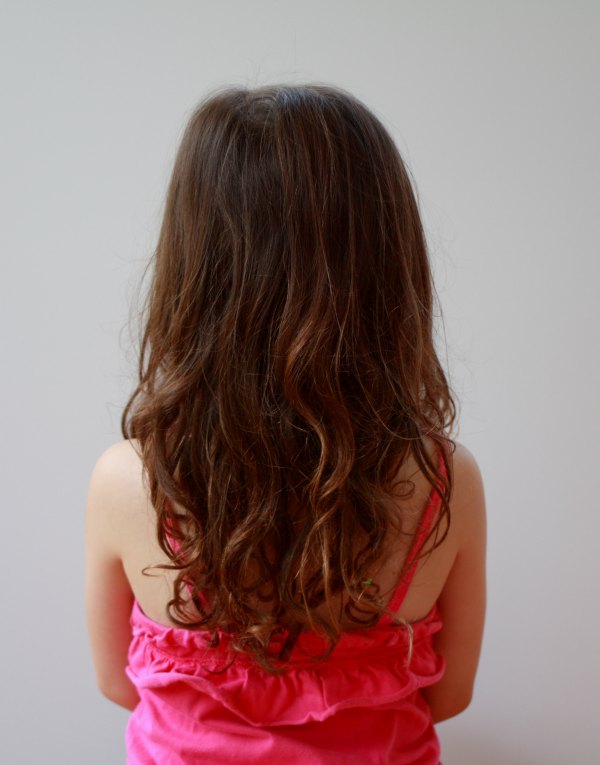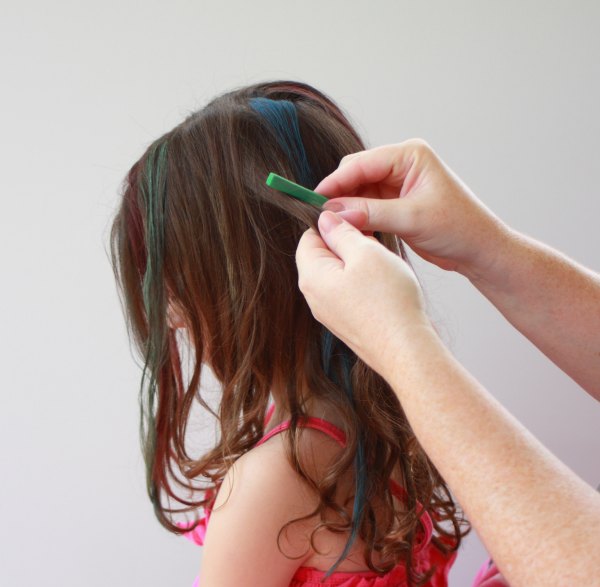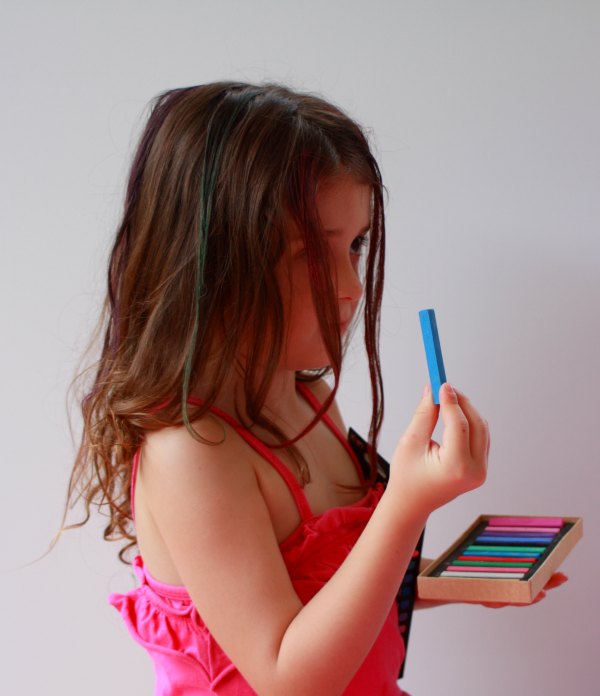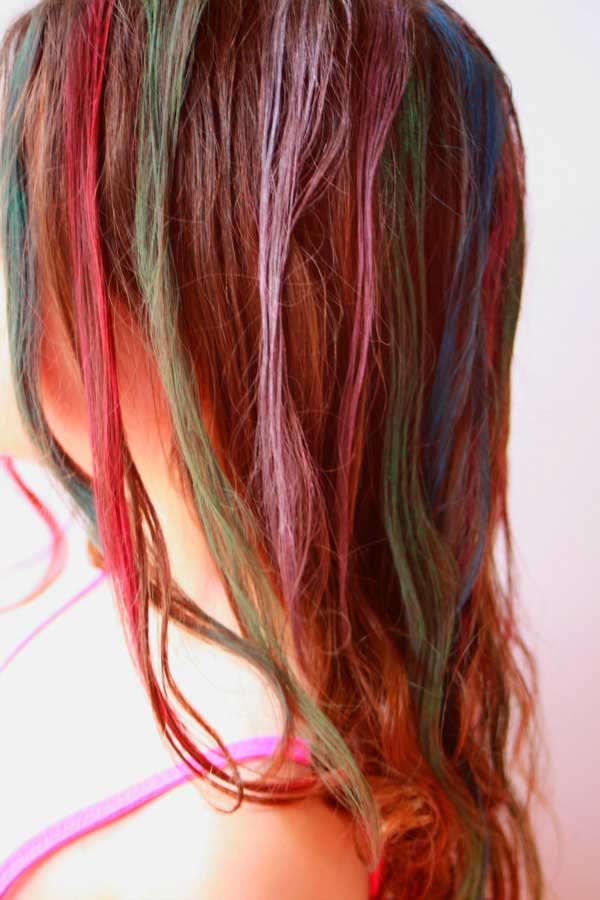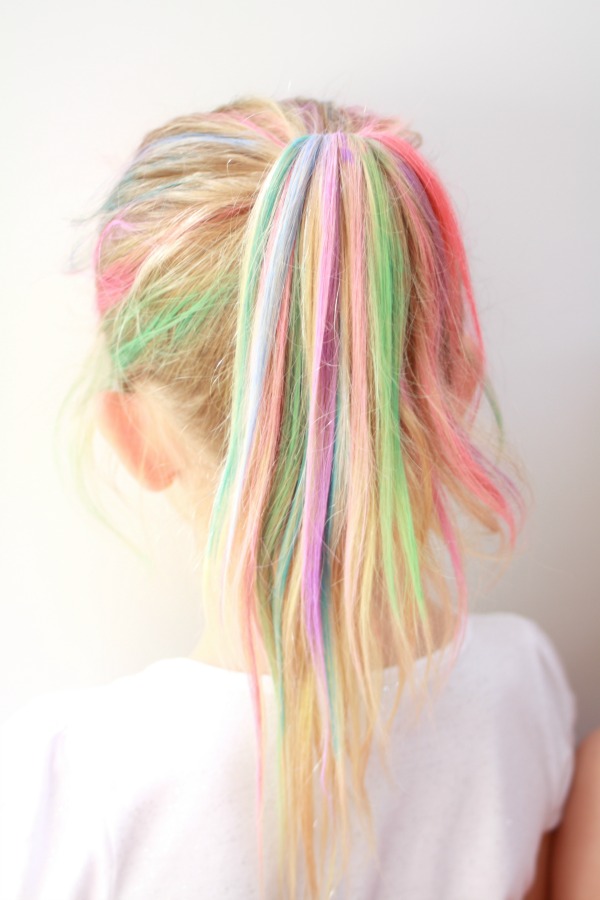 It was so easy to apply – dampen the end or side of the chalk and slide down the hair (or follow the instructions on your pack). Do as many times as you like till you get the colour intensity you want. Our pack had 12 different pastel shades- next time we will buy the bright bolder colours to give them a go too. Finish off with a cover of hair spray to help the chalk stay in longer.
What do you think? The girls loved it! Pop on a dress up costume and grab a wand and you'll have a colourful little fairy running around your house.
School Holidays – fun with Hair Chalk