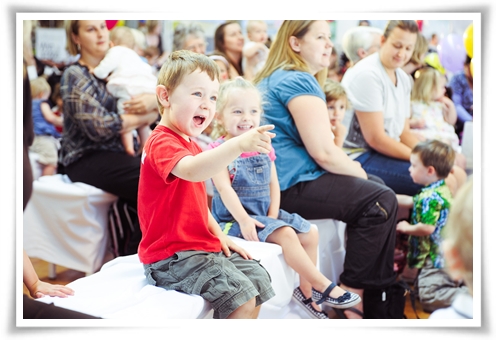 Were so excited about the launch Baby & Toddler Show in Brisbane (next weekend!!), that we are able to offer you a special 2 FOR 1 ticket offer!
All you have to do is buy your 2 FOR 1 ticket offer in advance, and you will save $20!
CLICK HERE TO TAKE UP THE 2 FOR 1 OFFER  (now closed)
TOP 10 REASONS WHY YOU SHOULD VISIT THE BABY & TODDLER SHOW!
1. Shop from over 100 of the latest, greatest and hottest brands and receive Show only offers.
2. The little ones can have a ball in the free & fabulous Fisher-Price Playground.
3. Save money on your ticket! Receive a $5 discount if you buy an Early Bird Ticket.
4. Get free first hand advice from a line up of parenting experts at the Bio-Oil Live Seminars.
5. Visit the Blackmores Wellness Centre to enjoy complimentary refreshments, massage therapy and a one-on-one chat with a Blackmores naturopath.
6. Enjoy free one-to-one consultations with parenting & pregnancy experts at the Advice Hub.
7. Trial the leading stroller brands in the fabulous purpose built Pram Trial Track.
8. Enjoy the luxurious Feeding Room and BabyLove Changing Room, which is fully stocked with free BabyLove nappies and wipes.
9. Your little ones can meet the fabulous My Little Pony's Pinkie Pie and give her a big hug, and enjoy Face Painting & Balloon animals.
10. Better yet they can sing & dance along to (free) daily Live Shows featuring New McDonalds Farm and Shrek & Fiona!
The Baby & Toddler Show is a spectacular event – call your friends, mark it in your diary and book your 2 FOR 1 ticket now.  We look forward to welcoming you from 2nd to 4th September 2011 to the brand new Baby & Toddler Show at the Brisbane Exhibition Centre, Southbank.
The Baby and Toddler Show