I don't know about where you live, but here in Northern WA, it has been a hot hot hot summer already and we probably still have the worst to come – eeek. 
It has meant the wading pool has been firmly placed on our lawn and we have all been having a dip to get outside.   My kiddies are outside kids, so a day of being inside in the aircon, tends to make everyone a little insane, so we have to head out for a chance to run about and scream and let off a bit.
Now truth be told, I am not a fan of outside in the heat, even if it is in a cool pool, so I am rather naughty.  I put the wading pool up to the sliding door, pop some water and the kids in, then I shut the sliding door and sit in front of the aircon watching them.
Perfect, I am nice and cool, the door blocks out most of the noise and I can supervise them in a lovely environment, as opposed to either sitting in the pool being splashed, our outside in the warmth being eaten by flies.   I am an ideas woman!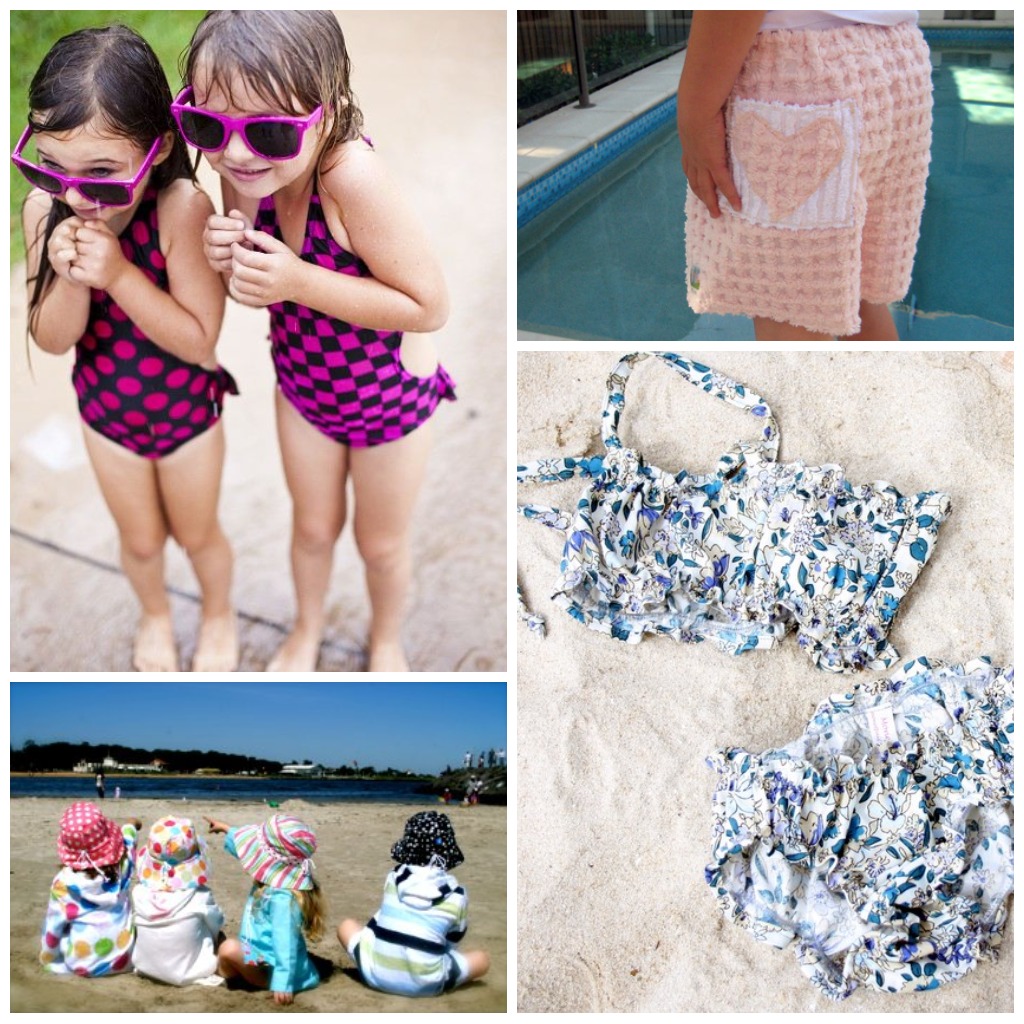 Stand out from the crowd in a pair of fabulous Miss Haidee swimmers
The Clothesline Chenille "pool-side" shorts perfect to slip on after a quick dip
EJ Kids Organic Bamboo Swim Cover Up to protect from the elements
Monet Paisley cotton bikini, for the girl who wants to look fabulous