Hi. I'm Kylie, the voice behind Handmade Kids.
I'm the new kid on the block after taking over the reins at HMK from the lovely Maryanne in early January this year (2013).
I'm so excited about Handmade Kids and its future journey. I have so many ideas running around my head. Now, to find more days in the week to see these ideas take life.
I'm constantly amazed at the creativity and talent of the Australian Handmade Community. I love jumping online each week and getting lost in what everyone has designed & created.
I love hearing from you- all about your new products, new ranges, market events, sales and creative tutorials. So send me an email, and I'll do my best to feature you.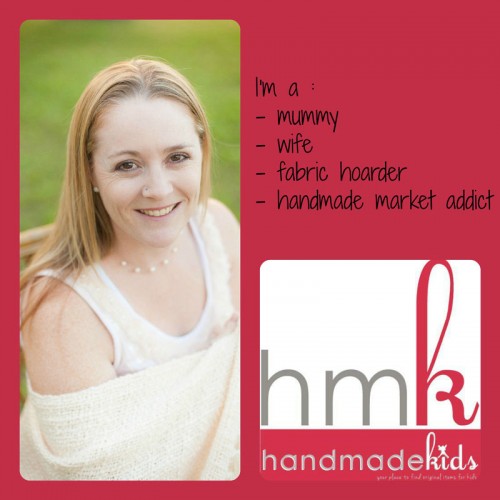 Follow Handmade Kids online :