An all too familiar scenario:
You're seven years old.  Your teacher thinks that information goes in one of your ears and out the other and is always telling you that you 'don't listen to a thing she says'. You're frustrated and don't know why you forget things all the time. When you're trying to learn spelling you forget the last two words altogether, let alone how to spell them!
When you're writing, you finish one sentence and the great idea you had has simply vanished. If only you could recall what you were going to write. You knew it was good because you had a warm, happy feeling about it…but before you could work out what it was your teacher called…'Time's up, sit in a circle and share what you've written.' You sat down with a hot, red rash rising all the way up your neck, holding your book with the one sentence written.
Sound like a little person with learning difficulties and low self-esteem?
Most often it isn't. Ninety percent of children with attention, recall and reading comprehension problems have weaknesses in their working memory!  Students with working memory weakness can have a high IQ and well developed social, emotional skills. The low self-esteem comes about because of the inability to understand why information is not being stored long enough to act upon it and complete the task.
What is 'working memory'?
Working memory is part of what is called the 'executive function' and is housed in the prefrontal cortex of the brain. It is the part of the brain that helps us to learn, solve problems, pay attention and make good choices. It involves the ability to remember information and to perform a series of tasks using that memory.
What can be done about weaknesses in 'working memory'?
A few practical strategies to help support working memory are:
Give instructions in different ways:
Write a list; draw a picture or a map; write each step in a different colour; use words and pictures; role play the steps involved in the instructions; draw a large poster; use a puppet to revise the steps; visualise yourself following the instructions step by step.
Use games to help memory. You will have your favourites too!
I went to the shop:
Play can be parent with child/children, or a small group. The first player says… 'I went to the shop and bought an apple and a chocolate', second player repeats the first player's items as well as their own….and so on. Play often and add variety of topics and increase the number of items to three when progressing well. Can vary with; I packed my suitcase…
What's missing?
Place some small toys under a cover.
Let your child see what's there, then have her turn around and close eyes. Remove one toy, replace the cover, let her lift it up and try to figure out what's missing. Variation: Show your child the toys, put the cover over them and see how many she can remember.
Scavenger Hunt
Give your child a short verbal list of easily found objects or toys and send him off to hunt for them. See how many he can keep in his head whilst looking. Start small and build up.
Improving working memory
Research suggests that educational software that has mini activities with immediate feedback and increase slightly in difficulty level can improve working memory. Games along the lines of: recalling correct sequences by clicking on the correct locations; hearing a series of letters and repeating them back in correct order; watching objects move across a screen and matching object and order, have proven successful in working memory experiments.
——————————————
This post was bought to you by Janet Hamilton, Education Consultancy and Resource Development, Ready 2 Run Educational Resources www.ready2resource.com.au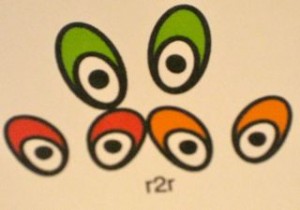 Janet launched own business in December 2011. She has 25 years in education as teacher, literacy advisor and small school principal
Major in Psychology with specific interest in brain development.