Have you discovered bespoke Magazine yet? A craft lovers magazine full of beautiful images, stories and ideas from Australian & New Zealand creatives.
Discover:
new products and businesses
DIY's and tutorials
see behind the scenes into studios & workshops
small business tips & ideas
be inspired by beautiful stories & images
giveaways and competitions
or just go shopping!!
Available in both digital and hard copy formats, we have 4 coloured glossy issues to giveaway!
* Open to Australia residents only*
Did you know that Handmade Kids together with a collection of wonderful handmade businesses regularly collaborate to showcase our handmade wares in bespoke magazine. Here's a few of our latest collaborations-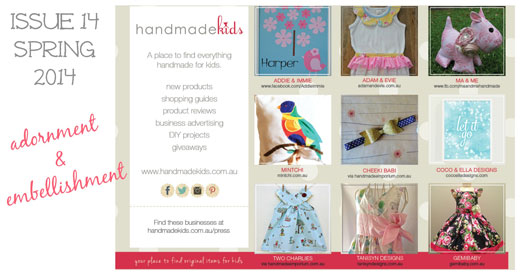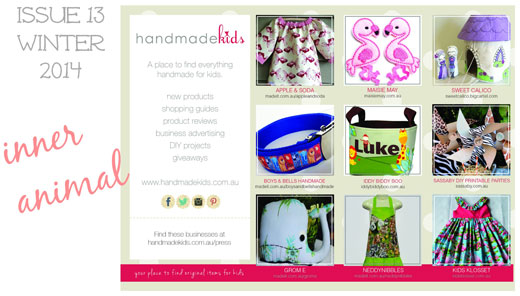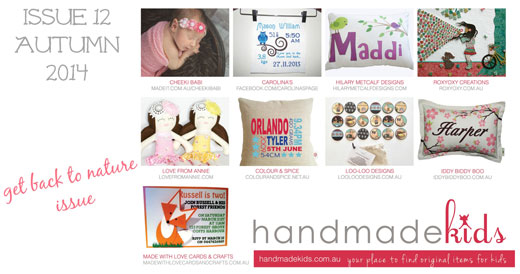 Special thanks to: Cheeki Babi | Carolina's | Hilary Metcalf Designs | Roxyoxy Creations | Love from Annie | Colour & Spice | Loo-Loo Designs | Iddy Biddy Boo | Made with Love Cards & Crafts
WIN a bespoke magazine pack from Handmade Kids.
What is your favourite crafty magazine?