Thanks to Becker Film Group, in time to celebrate the release of 5 FLIGHTS UP, in cinemas August 13, we have 10 x Double Passes to giveaway here at Handmade Kids!
5 FLIGHTS UP follows a dynamic duo that must decide whether or not to sell their Brooklyn apartment of 40 years. Couple, Ruth and Alex have to contend with eccentric open house guests, their pushy realtor niece, and the health of their beloved family dog all while navigating a New York on edge from what turns out to be a media-generated frenzy.

A wise comedy about life, love, and real estate, 5 FLIGHTS UP stars Academy Award winners Diane Keaton and Morgan Freeman as a couple whose attempts at relocation send them on an urban odyssey and help them redefine the meaning of home.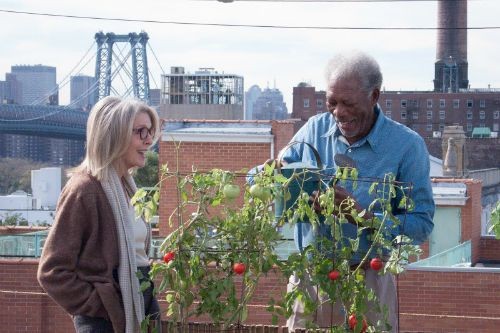 Can a movie get much better than with lead actors Morgan Freeman and Diane Keaton. I know I can't wait to see this movie.
5 FLIGHTS UP, in cinemas nationally on August 13 (limited release). You can watch the official trailer here.
Starring Morgan Freeman, Diane Keaton, Cynthia Nixon, Aussie, Claire van der Bloom, and Korey Jackson.
Directed by Richard Loncraine.
WIN: Tickets to 5 Flights Up
SO would you like to WIN some tickets??
We are very excited to giveaway 10 x Double Passes.
How to ENTER: answer a quick question and leave your answer in the blog comments below:
"Who will you take to the movies with you if you WIN a Double Pass"?
T&C's – open to Australian residents only. Competition open till the 10th August 2015