Who doesn't love a butterfly?
For centuries people have loved and  been in awe of the butterfly. The Japanese believe butterflies are the personification of ones soul. The word butterfly in Russian means bow tie, the ancient Greek word for butterfly means soul or mind. In Chinese culture butterflies symbolise love while in other cultures the butterfly symbolises rebirth. Did you know apparently, if a butterfly lands on you it will bring good luck?
Whatever you believe, I think that we all agree that butterflies are stunning and full of beauty. The same goes for the beautiful butterflies from Paper Pretties.
Paper Pretties butterflies are made using exquisite origami, washi and chiyogami paper. Each butterfly is unique and handcrafted with love. Megan, designer and owner of Paper Pretties was so inspired by the butterfly, she started hand crafting them and began to sell her gorgeous designs in 2011.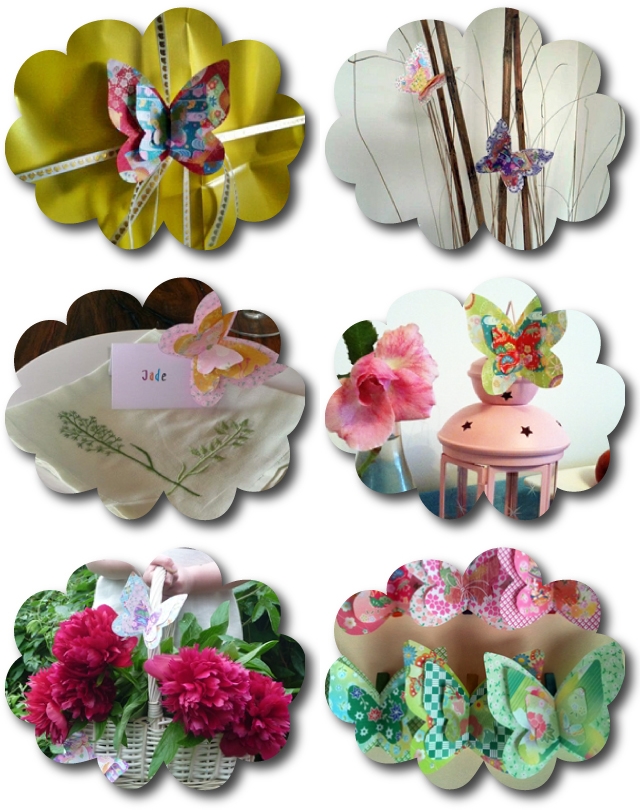 Each gorgeous butterfly is mounted onto a wooden peg or can be customised with either a wall mount or magnet.
To view the full range head, to the Paper Pretties Facebook page  or send Megan an email at paperpretties1@hotmail.com
You can also follow Megan on Pinterest. See what inspires the creator of Paper Pretties.