Looking for a fun crafty challenge this month? Why not join And Sew We Craft's Photo a Day Challenge.  Here's the list of crafty prompts for this month ~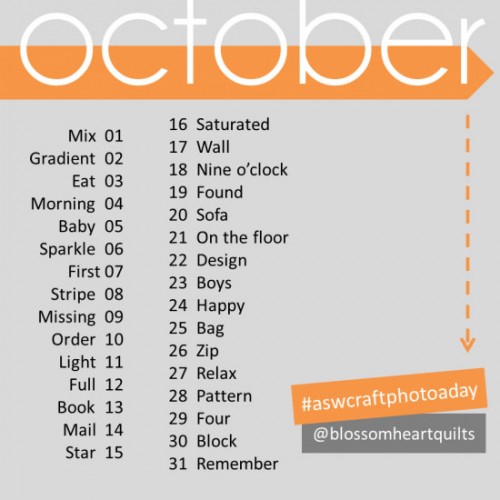 All you need to do is take a photo each day using the list as inspiration and upload it to your favourite social media site and hashtag it #aswcraftphotoaday.
This months list was created by Blossom Heart Quilts, one of the contributors of the And Sew We Craft blog.
 "How you choose to interpret each days prompt is totally up to you. Go literal, think abstract, get arty, be simple. But most of all, try to make it crafty!

If you miss a day, dont stress! Either skip it, or play catch up " its up to you. The easiest way to remember to take a photo is to save it as your phone screensaver/lock screen."  Blossom Heart Qulits