Tell us about your business:
My business is called ˜Little Treasures Personalised Handstamped Jewellery it was inspired by my love for jewellery, especially personalised jewellery.
What inspired you to start your business?
I have always loved jewellery and have dabbled in making it for years. Handstamped jewellery took my eye a couple of years ago. I soon learned the basics and things have taken off from there.
Is there an interesting anecdote behind your business name?
˜Little Treasures refers to my three little boys whom I love and treasure. I love wearing my jewellery with their names on , close to my heart.

What is the most satisfying part of what you do?
Getting great feedback from customers who love their pieces I make.
Have you tried something in business that didnt work as planned, or on the flip side " worked out better than expected?
My whole experience with this venture has surprised me and worked out a whole lot better than I ever imagined.
What would be your best tip for someone thinking about selling their handcrafted goods?
Use Facebook, word of mouth and any free advertising you can gain! Look after customers, and they will become repeat customers.
What is your favourite item you make?
 My favourite item would have to be my family tree range.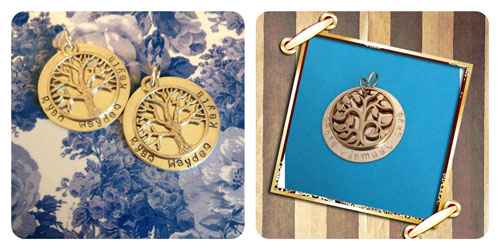 Any personal or business highlights in the last year:
Getting my Facebook page to 2000 likes and putting together and starting my very own website.
3 things about you  that people might not know:
I am also a part time primary school teacher.
I live on the land with my family.
I have three boisterous boys aged from 1-6 years that keep me busy.