Our babywearing adventure with the Mountain Buggy Juno
You know what I don't miss.. I don't miss that horrible hot burning muscle pain you get in your shoulders after carrying  your little one around in a carrier that just doesn't fit properly.. Though, you endure the pain to hold your little one close as they enjoy the sights and sounds of the big wide world around them (and while you get the use of both your hands, yay).. But now with my new JUNO I can tell you that the burning pain is a thing of the past! YAY!
I was very excited when I was asked to be a Juno Pilot with Mountain Buggy- doubly excited as it coincided perfectly with the birth of my new daughter. With my first little miss I tried quite a few different babywearing devices, some which looked lovely but were very uncomfortable, and others that were more comfortable but lacked appeal and practicality. So I was very much looking forward to wearing the new Juno system I had heard so much about!
The first thing I loved straight away about the Juno; besides the pretty cool packaging it came in, was how soft it was! Not only just super soft on the inside for baby but also beautifully soft and comfy on the outside of the carrier for us Mums and Dads (and other special carers).
So there are loads of great features and functionalities that make the Juno so special, but I'll start with my 5 favourite things-
1- hands through connection pouch
I just love this feature. I find that your first instinct when babywearing is to hold and cuddle your baby in tight by putting your hands over her back or tummy, depending on which way they are facing on you. So with this special feature on the Juno you can slide your hands inside this panel and hold, pat or comfort your baby so easily. It's also the perfect spot to keep your hands warm too.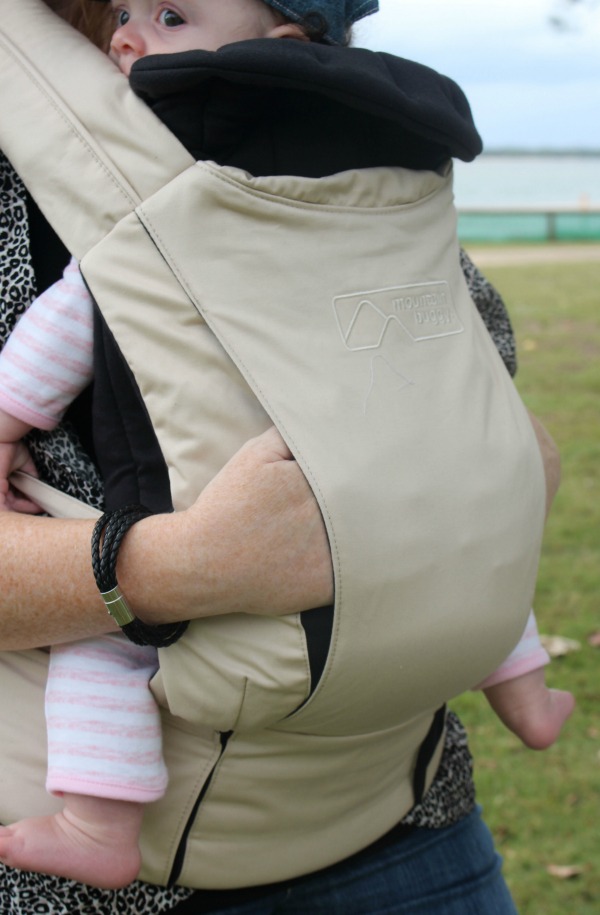 2- storage pockets
Two elasticised and retractable pockets in the waist band – couldn't live without these. Perfect spot to hold your keys, phone and dummy as you are racing down the street for school pick up.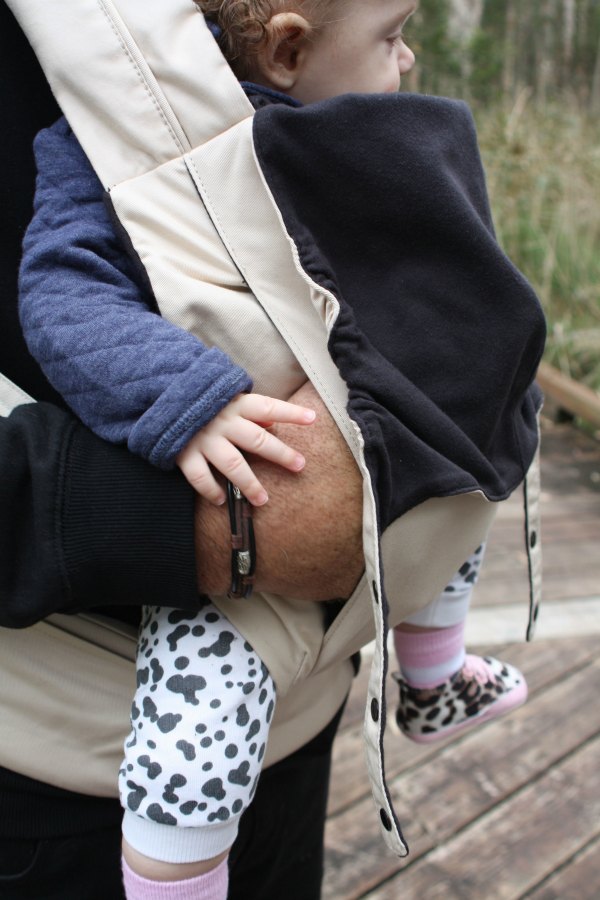 3- protective hood
I love that the attached hood is so versatile – perfect to keep your baby protected from the sun, wind and cold. But also perfect to pop over their head lightly for a bit of privacy while they snuggle in for a sleep. It also tucks away flat when its not in use.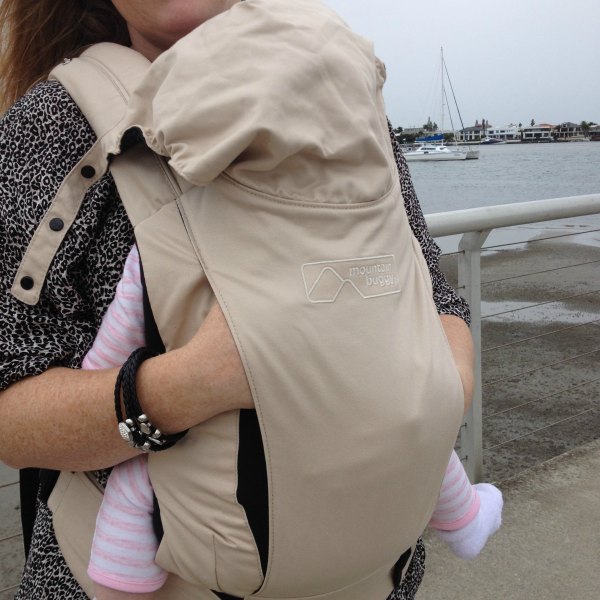 4- infant insert
Just love this feature. It's so soft and padded to keep your new baby safe and secure within the carrier. And its an included feature too- not something you have to purchase separately.
It's perfect to hold a baby from newborn to 6 months (from 3.5kg to 6.5kg). And it's been ergonomically designed with padded support for their neck, spine and back.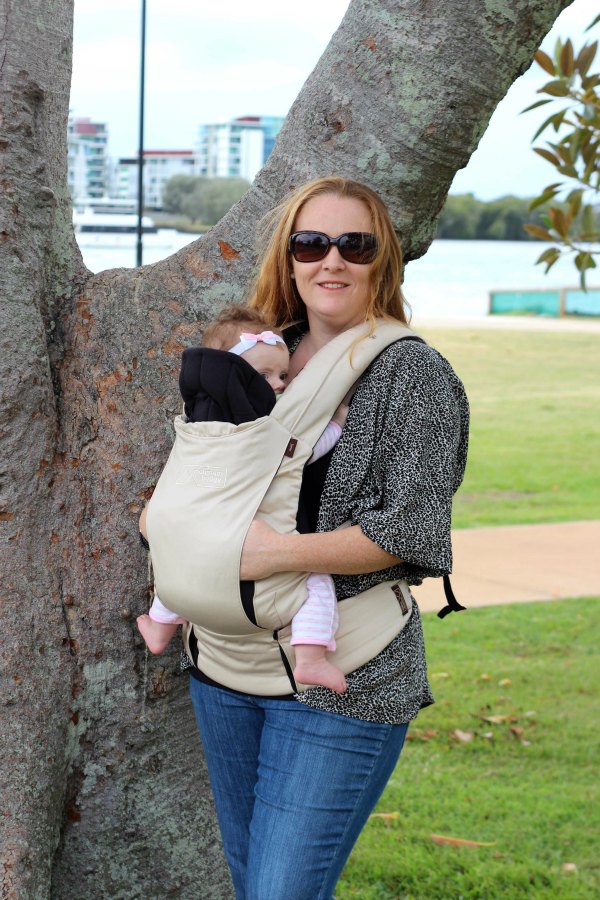 5- soft padded straps
Soft padded straps everywhere! Around the waist, under the arms and over the shoulders – no uncomfortable, itchy or scratchy straps anywhere! Need I say anymore..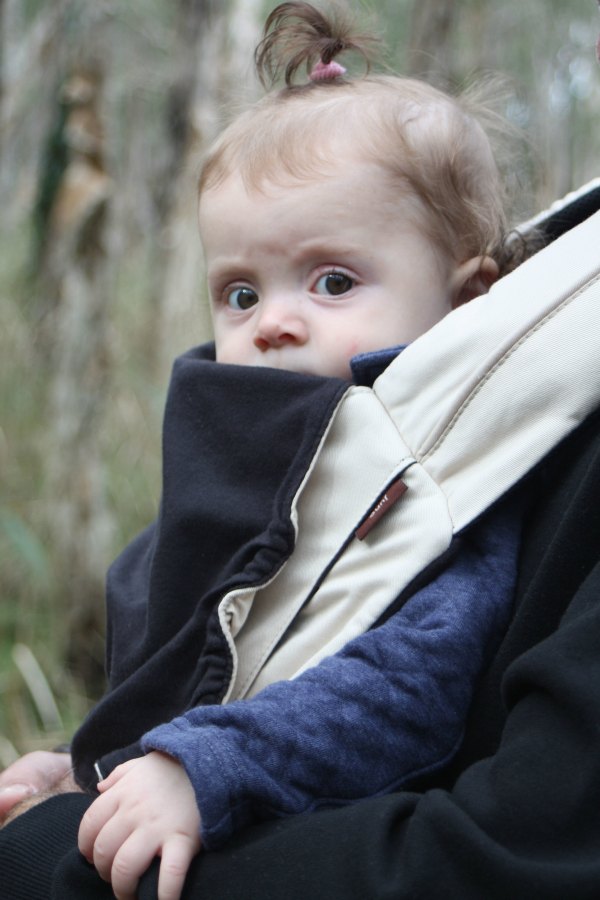 So those are just my top 5 but there are so many more features and specifications worth mentioning.. Here are just a few-
has built in elastic loops to secure loose strap ends
a very handy magnetic sternum strap for easy fastening
converts into four medically approved carrying modes
transitions seamlessly from newborn to toddler
acknowledged by the Hip Dysplasia Institute as a Hip-healthy product
developed in collaboration with medical professionals
100% chemical free, Okeo-tex certified textiles, with a 100% breathable cotton lining
3D padded shoulder straps and waistband
available in 4 different colour designs
Oh and definitely worth mentioning are the T.I.C.K.S rules for safe baby wearing!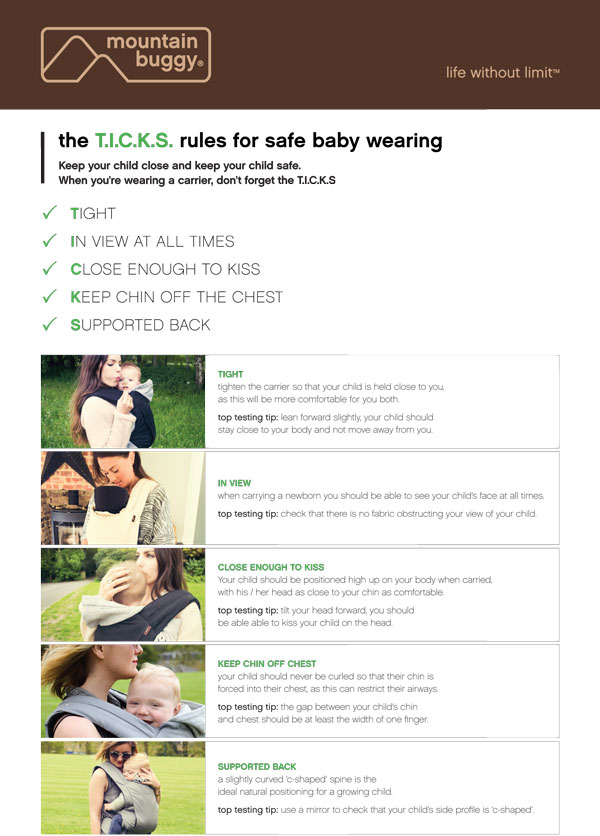 For a full list of all the features of the Mountain Buggy Juno head to their website HERE for full details.
Want to SEE the Juno in action? Check out a quick little video of us out and about enjoying our carrier-

I received a Mountain Buggy Juno Baby Carrier for my participation in the Mountain Buggy Juno pilot program; all opinions expressed are my own.
Are you at that babywearing stage? Have you tried the JUNO? Let me know what you think in the comments below.
Our babywearing adventure with the Mountain Buggy Juno
#MBJuno